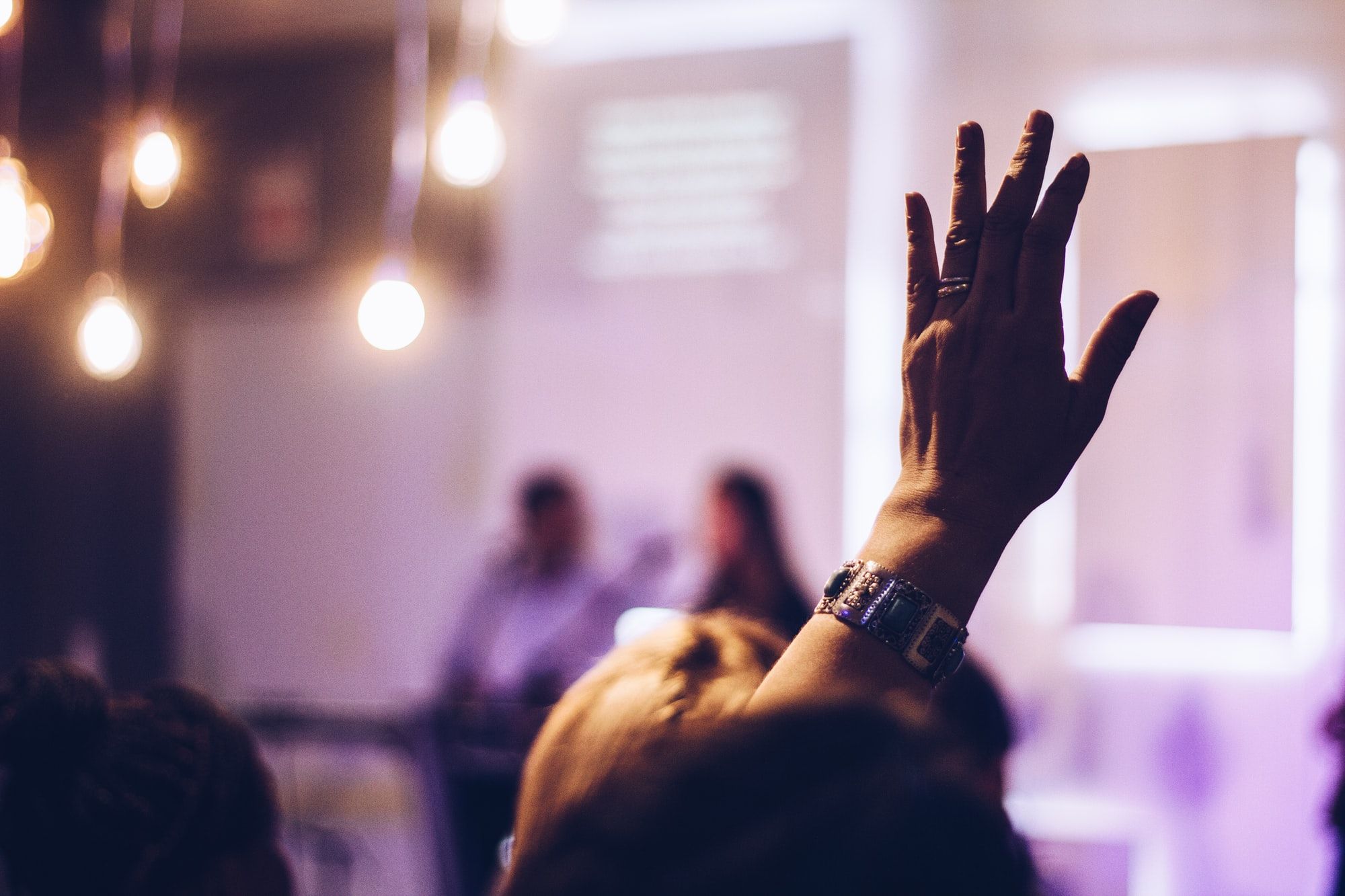 How much does a virtual event cost? Is it actually cheaper than a physical event?
The actual price of an event either online or physical depends on the format of the event, the number of participants, the platform, the logistics and many more parameters. However, cost estimation is made quite differently for each event.
The following elements are to help you make the right price assessment 😉

The physical event cost estimation
To the organizer
Suppose you want to organize a trade fair with 400 participants, 15 exhibitors and 7 speakers, your budget will consist of:
Venue rental: prices depend on the standing and the location of the event. my-event website has established a ranking of rental rates for event venues in Paris. They range from 15.30 euros to 34.60 per person depending on the location. A room for 400 people in Paris can therefore be rented between 6,120 and 13,840 euros.
Speakers: there will be a pitch at your event. Their price depends on their reputation. A little-known speaker might charge between $ 1,000 to $ 3,000, while a famous one might charge between $ 7,000 to $ 15,000. Prestigious speakers attract a lot of people. But is this what you want? Keep in mind that you will have to pay for travel and accommodation costs if necessary.
The equipment: you may need a specific sound system, projectors, screens, some lighting or even cameras which cost 1000 to 2000 euros. The chair and table rentals vary from 500 to 2000 euros and add 150 to 1200 euros for a background. It can be much higher if you want a specific decoration.
Layout and logistics: preparing a trade show requires many logistics such as implementing facilities, signage, electrical system, decoration. This budget can reach 10,000 to 20,000 euros.
Staff costs: on-site events also require service providers such as electricians, technicians for the facilities, carpenters, caterers, cleaning companies... The host, the event team, the communication team and the sales team will all be involved in this project. It will cost at least 20,000 euros.
Remember that depending on the size of the room, you will need to recruit a few hosts or hostesses paid from 11.37 to 12.50 euros gross per hour.
Of course, you will need to plan a communication campaign with press relations, a production team, social media promotion, the creation of a website and content creation. Budget for print advertising material (invitations, information packages, badges, banners, various posters, etc.). Again the price depends on whether your own team or an agency will do the work. The communication budget can range from 10,000 to 50,000 euros.

💸 The cost of a face-to-face event for 400 people is at least €100,000, sometimes more, depending on the activities you choose, the prestige of the venue and the guests.

To the exhibitor : how much does it cost to rent a stand ?
A BtoB trade fair stand rental is approximately 150 to 200 euros per square meter. A 10 square meter stand will cost between 1,500 and 2,000 euros.
Set up your stand and design it as you want to make it as eye-catching as possible. Prices are around 280 euros per m2 but may rise for a more original design.
Your teams have to travel and spend one to several days on the stand. Their travel, food and hotel costs will have to be covered. This will cost 2,000 to 4,000 euros.
Finally, you will also need to plan a communication budget. Before the show, invest in community management and in press relations to announce your participation, invite your customers to meet you at your stand and encourage your prospects to make 1to1 appointments with you during the show. Remember to prepare a video presentation clip, commercial brochures, flyers, business cards, posters, goodies… for the event day. Budget around 1000 to 5000 euros.
How about the virtual event's cost  ?
⚠️  Don't make a mistake: a virtual event is not a 3D event that uses technologies such as augmented reality or 3D. This type of event is very popular, mostly on digital exhibitions or for site visits. 3D event planning is more expensive: €100,000 to 400,000 will be necessary depending on the level of the event.
Back to the virtual event. They have completely different price ranges compared to physical events. Financially, it is certainly inexpensive but requires time and dedication. And here too, the prices will vary depending on your projects.

👉 The budget for a virtual event must include :
The platform is obviously the number one priority. There are several options available. Choose a SAAS platform that doesn't require a subscription or a subscription package. You will find a lot of them.
For a Saas tool, budgets can range from a few hundred euros (for a basic webinar) to 3000 or 4000 euros for a more elaborate event: exhibition hall, partner stands, private video conferences, multiple virtual rooms...
For monthly subscription, prices range from around 100 euros per month for small events to 500/700 euros for fairs with hundreds of participants. Provide some additional fees such as ticketing, video recording, badge scanning…
Prices may rise if you want a specific venue for the conferences with a unique set design and decoration…
Speakers: The cost of a speaker depends on his reputation. You can also offer a partnership with companies: you will not have to pay. The cost of a speaker, as seen above, is 0 to 15,000 euros.
Communication : a virtual event does not require posters, signage, documents to be printed. A huge saving ! However, a digital campaign needs to be planned. A virtual event will expand your target audience to people from all over the world. Digital communication gives endless possibilities : contests, social media advertising, editorial content, video teaser. The budget will depend on what you are willing to put in, between 1,000 to 50,000 euros !
Staff costs: good news is, no layout of premises nor major logistics. However, a successful virtual event means a flawless technical support. The platform support team will ensure that the event runs smoothly. Its price is generally included in the cost of the platform.

How about the exhibitor ?
Having a virtual stand: a virtual event is not a broadcasted physical meeting. A virtual event stand has nothing to do with that of a physical event. It is actually a dedicated space on the platform. You can find videos, documents to download, the company details, product demos. Visitors can also chat or make an appointment in a private room. Consequently, it will cost less. The organizers request from a few hundred euros to 3000 euros depending on the prestige of the show.
Communication costs: as for a physical event, your attendance to a virtual fair will only be profitable if your communication strategy has been effective. Communicate with your customers or through social media. You can prepare presentation videos, product demos, documents to download… The budget will depend on the results you expect and the investment you are willing to make.
Of course, a virtual event requires your team's motivation. You will need a few salespeople to meet customers, and maybe take part in conferences, round tables. Virtual events require no food nor hotel costs. However, it is necessary that you train the team in order to reassure the people who might be reluctant to use new technology. This doesn't need any additional cost but require some time from the staff.

💸💸 The cost of a virtual event is definitely lower than a face-to-face event's. While you will need at least 100,000 euros to organize a physical event, the virtual event will only cost 10,000 euros. The same goes for the exhibitor: physical events eat up 10,000 euros or more while virtual ones only cost 3 or 4,000 euros.

👉  Do you need a cost estimation of a virtual event ?