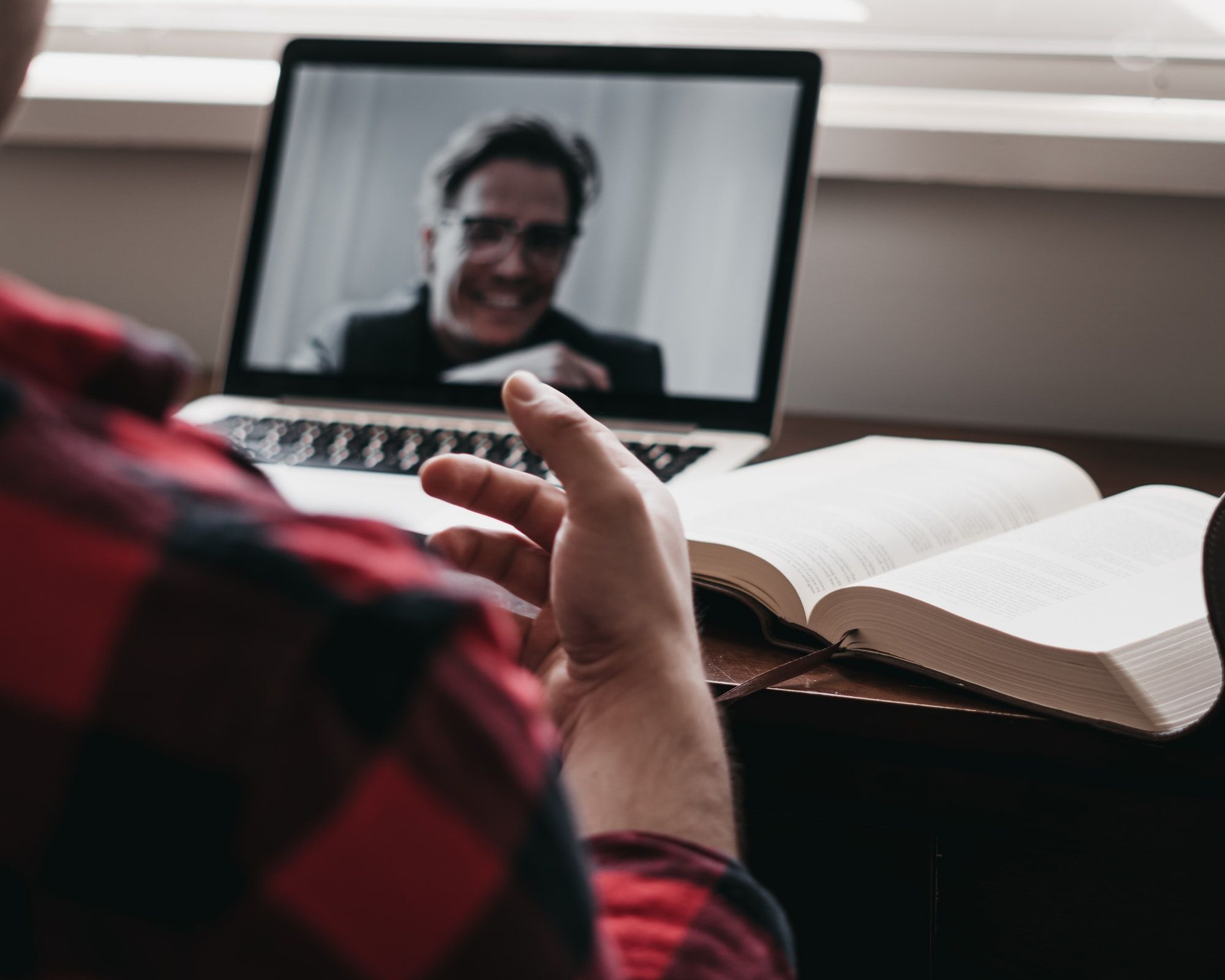 Unlike physical events, virtual events have no geographic limit. Anyone, anywhere, can get in.
Virtual events assist salespeople expand their target area and open up to new opportunities. Trade shows, webinars, demos, meetings are all possible online to help approach customers.
The virtual fair : an opportunity to reach new audiences…
Constant postponed and cancelled events led many entrepreneurs to seek for new ways to interact with customers and partners. That's how virtual trade fairs appeared as an attractive solution, making it possible to reach a much larger audience. Due to repetitive cancellations of major international exhibitions, Genetec, specialist in physical security services, hosted a virtual event in order to keep in touch with its customers. "Each zone usually launches its own events. This is the first time that the whole company worked together to create a collective event. We were expecting around 1000 people, and we ended up with 4700 actual participants! », says Meda Casunean, Marketing Communications Manager for France and the Maghreb.
… and generate leads
Virtual events carried out to business opportunities that physical trade shows couldn't give. Visitors leave behind precious data such as contact details, date and time of connection, length and frequency of visits. They provide the sales representatives with valuable information. "We had very good feedback from teams and visitors, and now we have a gold mine to utilize, relevant content which will still be accessible for a year and behavioral data that will help us qualify our leads, " adds Meda Casunean.
Create a customized virtual stand
As in any show, exhibitors can create special spaces for their business. The online stand is more than a simple showcase : it is a place for meetings and networking. Visitors can chat with sales representatives via an audio-video chat, exchange virtual business cards, view and download documents, watch videos of products and services, purchase products on exhibitor's merchant sites...  During the Digital World Bike, the companies were provided with a Q & A chat window, which raised a lot of activities. "Each stand welcomed at least 400 visitors and some of them had more than 1,000! The ability to openly express oneself enabled hundreds of meetings between visitors and exhibitors. At the end of the day, we were delighted to welcome 7,200 participants!" said Tony Kula, event host.
Launch webinars
The webinar is a very powerful tool to approach new customers. Compared to other online conferences, webinars give the highest conversion rate from lead to customer. Leads from all over the world choose their favorite subject, which helps companies qualify them. Sustain 2020 fair was dedicated to sustainable procurement, giving itself a great opportunity to raise its voice on an international level. "As a physical event, we usually host 700 people. With this virtual version, we recorded 2,600 registrations from 57 countries, a total of 1,600 unique visitors over the 8-hours e-conferences, and we were able to reach new audiences, in Asia, America and more", explains Cécile Dorvault, Global Field Marketing Director of the company on the e-marketing site.
Offer one-to-one meetings
Either in a virtual or physical event, exhibitions obviously encourage professional networking between participants or exhibitors. Digital platforms make it easy to set up one-on-one appointments in private rooms with a potential buyer. The Global Industrie, one of the main industry shows in France, has been fully digital this year. For 4 days, exhibitors were invited to pitch during webinars, giving the chance for visitors to ask questions, be redirected to the company's profile page, and make appointments online. This virtual event gathered 6,000 online visitors, and generated more than 18,000 conversations through its webinars and 543 meetings !
Organize virtual demos
Online events also give the sales reps an opportunity to offer virtual demonstrations of their products. The Thermomix supplier, the Vorwek group has ridden the wave of apero during quarantine. They trained their advisors from home, on the implementation of virtual product demos. "Opening this virtual demonstration system has allowed us to reach new customers who were previously less interested in hosting them", explains Nathalie Gamby, Marketing Director of Vorwek France. Games, quizzes, chat boxes, are great tools to bring the demos to life and catch your visitors' attention.

Digital events: a business opportunity that is likely to last
The crisis proved the huge commercial potential of virtual events. And those who viewed them as a substitute solution awaiting for better times are now thinking about carrying on with the digital event. "We are considering digitizing part of Sustain 2021 and hosting smaller, localized events in the coming months, while travel capacities will still be restricted," concludes Cécile Dorvault.

She's one of many ! Online customer experience will help you stand out from the plenty of exhibitions to come.