The concept of community is no longer a new idea. Businesses have come to understand the significance of having a community for their business.
Building a strong brand community has become increasingly crucial for businesses, whether they are just starting out or already well-established. It is not enough to have a community; it must reflect their image, identity, and brand values.
Discover why establishing a brand community is now more important than ever and how it can significantly strengthen the relationship between a brand and its audience.
Brand Community: Definition
A brand embodies its identity. A brand community consists of individuals who have showcased their dedication and loyalty to your brand, becoming its ambassadors. Recognizing members of a Brand Community is effortless: they follow your social media accounts, engage with your stories, and eagerly await your updates.
In the long run, your Brand Community will serve as a driving force for expanding your reputation and deepening connections with your audience.
Brand Community: An Indispensable Tool for Your Business
The essence of a Brand Community lies in the sharing of interests, ideas, and information. It is through this shared foundation that brands can strengthen member engagement within their Brand Community.
Brand Community: A Vital Marketing Asset
With the evolving consumer habits and the emergence of Generation Z, brand communities have become the most effective means of customer acquisition and, crucially, customer loyalty. The COVID-19 pandemic has disrupted traditional practices, providing businesses with a tremendous opportunity to establish a robust digital presence by creating an engaged brand community. Social media platforms serve as the primary playground for a Brand Community.
Glow Recipe has successfully cultivated customer loyalty by creating a community through a series of inspiring interviews with female entrepreneurs. Additionally, the brand has implemented a rewards marketing system, offering exclusive access to new products or event invitations to its most devoted customers.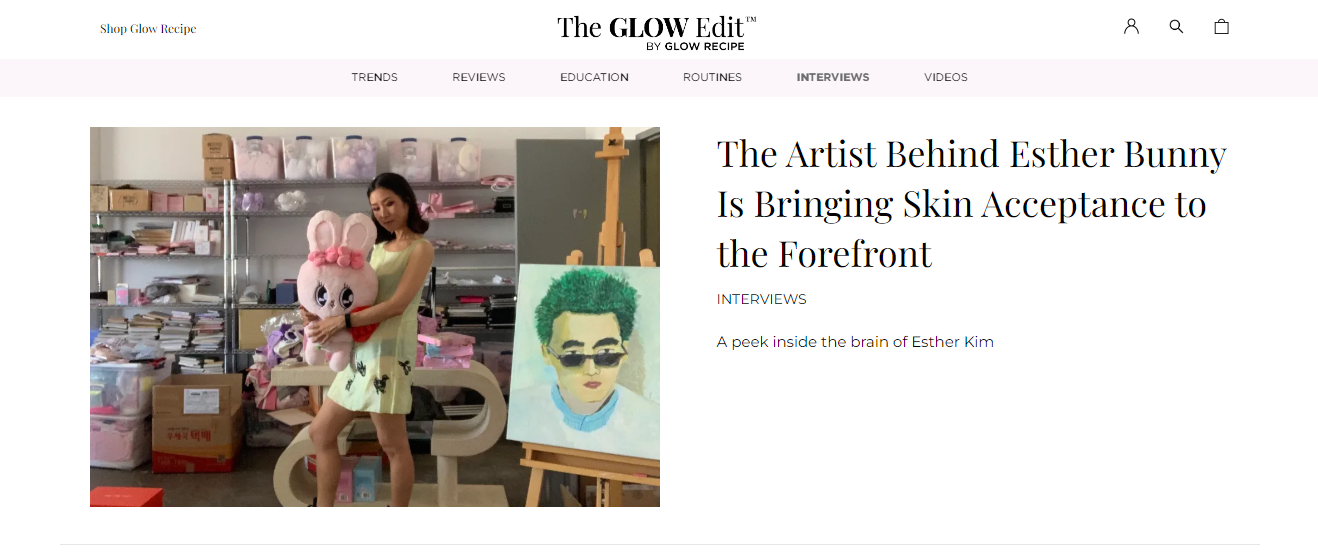 Itzy Ritzy showcases a stellar content marketing strategy where the community itself generates the content. The baby brand's blog is fueled by personal testimonials and experiences shared by parents. They discuss their joys, frustrations, and, most importantly, their experiences with the brand in their new role as parents.
The Brand Community and Customer Engagement
A Brand Community is a group of passionate ambassadors who enthusiastically promote your brand to their colleagues during lunch breaks, on social media, or at family gatherings. Through the power of word-of-mouth, they build trust and influence consumer purchasing decisions.
In this video excerpt, Céline Riemenschneider from Canva shares her valuable insights on the significance of having dedicated ambassadors within your community. She explores how these highly engaged members can play a pivotal role in driving the growth and success of your community.
Discover the strategies and best practices she shares during her session at the CLG Summit 2023! The replay is now available on The Community Lab!
The lasting impact of the Covid pandemic has heightened the need for exchange, connection, and a sense of belonging to a community. Today, everything happens in the digital realm: leaving reviews, asking questions about new features, and making informed purchasing decisions. And this trend shows no signs of slowing down. The influence of a virtual Brand Community is crucial for the growth of your business.
Gymshark has successfully cultivated engagement from its brand community by opening several temporary stores across the United Kingdom. Community members often wait for hours before the stores open, eager to meet fellow community members and secure exclusive products.
Deliver a unique experience to your community by showcasing your brand
It's crucial to establish an identity for your brand community that truly reflects who you are. Connect your brand with emotions that resonate with your audience, creating memorable experiences that you can share together. Make them feel truly special!
Events serve as powerful tools for engaging your community. While virtual events initially emerged as a response to the pandemic, they have now become integral to the success of thriving brand communities. Even as things return to normal, digital events such as live streams, webinars, and live chats continue to captivate audiences.
Physical events have also proven to be highly effective. Lululemon is a prime example of this approach. The sportswear brand gathers its community through free yoga classes, festivals, and other engaging events. Lululemon selects expert ambassadors in nutrition, fitness, and business to personify their brand, creating an inclusive environment that brings community members together.
And let's not forget the power of events coupled with hashtags. Take #tattoosfornow, for instance, which allows the Inkfam community of InkBox to showcase their freshly applied tattoos on the brand's website. This temporary tattoo brand has already featured over 1000 photos, creating a sense of camaraderie and connection among its members.
Building Your Brand Community: Where to Begin?
A thriving brand community brings together like-minded individuals who share a common interest in your brand. These community members connect through vibrant exchanges of ideas, valuable information sharing, exciting events, and engaging forum discussions.
The Role of a Community Builder
A Community Builder plays a vital role in nurturing and fostering the growth of a Brand Community. They are responsible for fostering engagement and establishing strong connections with the audience, with the ultimate goal of promoting the brand to a wider audience.
While having a community platform in place is essential, it is important to note that it alone is not sufficient. The skills and efforts of a skilled Community Builder are instrumental in creating a thriving and successful community.
How to Build Your Brand Community?
The first step is to determine the type of community you want to cultivate: whether it's a community of customers, prospects, or users. Then, choose the ideal community platform to facilitate your goals.
Remember, the key ingredient is member engagement. Building a meaningful Brand Community requires attracting genuine brand ambassadors. To achieve this, offer compelling content that resonates with them, encourage their participation in events, invite them to share their experiences with your brand, and create opportunities for them to leave comments or ask questions.
Delivering unique content is paramount. Provide your community with added value they won't find elsewhere. Lego, for instance, has successfully established one of the most vibrant communities worldwide. By creating a platform where customers can contribute their thoughts on products, Lego's Brand Community empowers its members to provide feedback and contribute ideas for new releases.

Sephora has also embraced the concept with its Digital Brand Community. The Beauty Insider Community, part of Sephora's loyalty program, offers an exclusive space where customers can discuss the latest beauty trends and benefit from advice shared by other community members.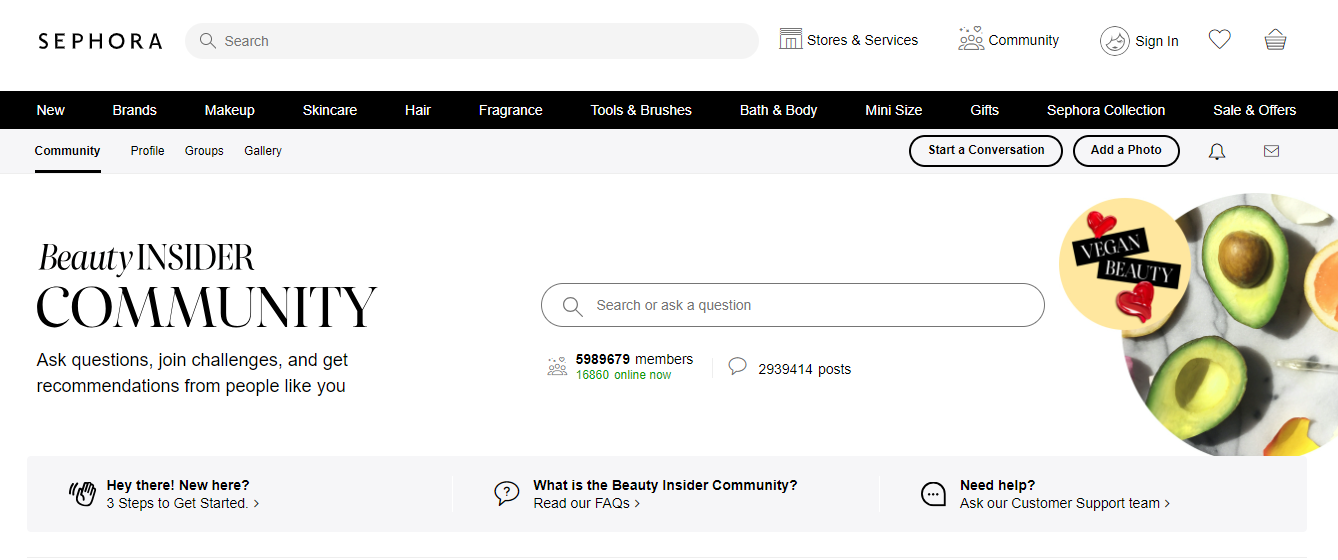 Effective community management is vital. Foster a strong sense of community! Events play a crucial role in engaging and energizing community members. They provide regular opportunities to gather people around shared interests. By organizing compelling events, you will motivate members of your Brand Community to actively participate and continue their involvement.
In summary, a brand community flourishes in an environment that fosters discussions, information sharing, and dynamic engagement through events.
MeltingSpot equips you with the necessary resources to effectively construct a community that aligns with your brand's essence.