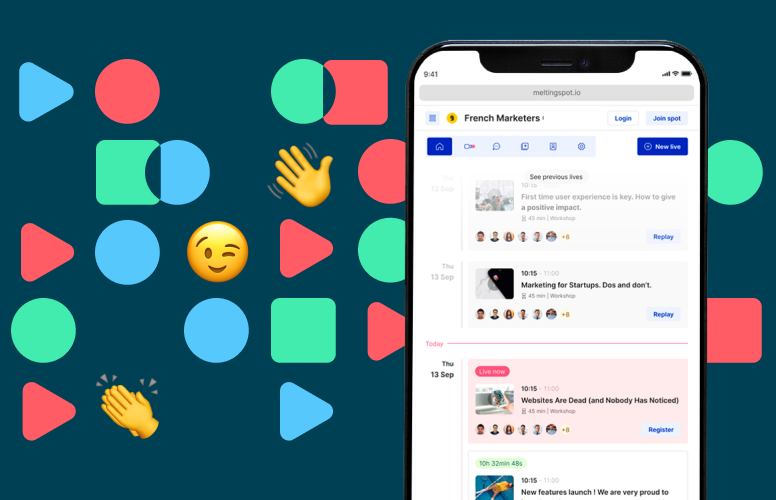 How do you identify your communities of customers, prospects and partners? And how to engage them?
In business, and particularly in BtoB, they are everywhere. They concern customers, prospects, suppliers, partners and more...
We are obviously talking about communities! These groups of individuals united around common characteristics are multiplying day by day. But even today, there is still confusion around the topic. In companies, B2B communities are sometimes considered as audiences, or even confused with social networks.
But then, how can we define these corporate communities? How can they be kept alive and engaged over time? Discover all the answers from MeltingSpot 👇
B2B communities: what are they?
Before moving on to practice, a little theory is in order.
💡 A community refers to a collective of individuals gathered around common characteristics. The reason for the community's existence may be based on shared values, a common culture, common interests, etc.
The etymology of the word "community" confirms this definition. Community means "communis", a combination of "cum" (with, together) and "munus" (shared burdens, mutual obligations). Sharing is therefore at the heart of the concept of community.
In business, the forms of community are varied. They can bring together different types of professionals, such as :
Customer communities
Employee communities
Supplier communities
Partner communities
Shareholder communities
Communities of future recruits
Prospect communities
Investor communities
Sponsor communities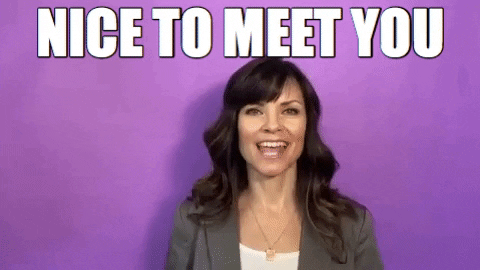 Or any other group of individuals, who have common goals! But beware, they should not be confused with audiences or social networks, as we will see right away.
3 misconceptions about BtoB Communities
Now you know what a community is. But do you really know the whole truth about it? To find out, here are the prejudices that MeltingSpot wants to dispel.
"A community is like an audience"
❌ No, communities are not audiences! Despite the apparent similarities, they are different.
A community promotes multilateral interaction. This is referred to as "many-to-many" exchanges: the creators of a community can exchange with the members, the members can exchange with each other... Unlike an audience where the discussion is unilateral, communities focus on cross-sectional sharing. Thus, communities enable people to come together and create a strong bond.
🎧 For example, when a company decides to launch a branded podcast, the audience can listen to the episodes, occasionally comment on them... But it's difficult to share ideas with the creator and the rest of the audience, without a community space. On the other hand, when a brand creates a series of virtual events around the creation of podcasts and the exchange of best practices, a real community spirit is created.
However, it is possible to capitalise on the synergy between an audience and a community. In fact, why not start by engaging an audience around a content strategy... Before transforming this audience into a proactive community? With MeltingSpot, we help you capitalise on your audiences, to turn them into proactive communities.
"A community is a social network"
The term "community" encompasses so many different forms that there is much confusion. Although communities are developing massively online today, they should not be reduced to the term "social network".
💡 A social network allows you to connect with other people, to grow or to maintain your network. The reach of social networks (Facebook, LinkedIn, Instagram, etc.) is much greater than that of a community. However, in a community, people meet in specific groups around specific themes.
Unlike an "open" social network that can host millions of people, a business community brings together a "closed" group of people. Moreover, where social networks can convey the image of an impersonal place, communities focus on creating a personalized link between members. Some BtoB communities can even be likened to "small families".
By way of comparison, the Global Web Index study even shows that individuals are more likely to feel respected and have relevant conversations within communities, rather than on social networks.
"BtoB communities are not real communities"
In B2B, business communities take specific forms: communities of exhibitors and visitors, customers, prospects, partners, etc.
Whatever their form or target, these remain "real" communities. Professionals can be just as active and committed as in BtoC, with a community of consumers.
Moreover, the connotation of this concept must be perceived in a positive way (because no, a community is neither a cult nor considered a swear word!), when a company gathers and animates a community, all the stakeholders benefit from an enriching moment of sharing.
👉 In this regard, to animate and engage B2B communities in the long term, one of the keys is to bet on events. In the post-covid era, phygital will even be the ally of companies: at MeltingSpot, we consider that the future of events will be hybrid.
We help companies create events (physical, virtual or hybrid) such as trade fairs, forums, online workshops, webinars, etc., all to animate and engage "real" communities!
How do you keep a B2B community alive and engaged?
You get the idea. There is no shortage of tools and possibilities for creating a community. But the challenge is not simply to gather members around a common objective: you must also learn to engage and animate your community over time.
To achieve this, here are 5 tips:
1- Define a common guideline
For a community to be engaged, its foundations must be clearly defined. It is therefore essential to think about a common vision, collective expectations and explicit positioning.
In this way, you are sure to attract people who are like you... and who will be fully engaged!
2- Use tools that facilitate engagement
To create, animate, and engage a community, why not rely on an all-in-one platform like MeltingSpot?
✅ Our marketing tool helps bring your communities together around unique events. This way, you can animate your different communities throughout the year with forums, webinars, and team-building activities, both for your internal communities (employees, future recruits, etc.) and external communities (prospects, clients, partners, etc.)!
In addition to events, MeltingSpot helps you stay connected with your community through various features. On our all-in-one tool, companies have the option to create a newsfeed to share engaging content, participants can exchange in one-to-one or group chats, and appointments can be scheduled and synced with personal calendars... This way, community engagement becomes a breeze.
3- Foster interaction (by all means)
Community members expect to be able to interact in many-to-many and one-to-one settings. Within your community, don't hesitate to offer collective and individual exchange opportunities to facilitate networking.
💡 For example, why not organize Q&A sessions, small group workshops, or individual meetings? With a platform like MeltingSpot, you can promote exchanges before, during, and after the event, particularly through content to interact with on the newsfeed.
4- Take care of your community all throughout the year
Within a community, a positive atmosphere is an absolute must. It is essential to organize diverse activities throughout the year to keep participants engaged and delighted.
🎁 For example, don't skimp on small gestures such as celebrating birthdays, holidays, and successes. Any occasion is good to pamper community members! MeltingSpot recommends offering them paid content, replays of virtual events, and invitations to private events.
5- Vary meeting formats
To keep your community alive, consider varying the types of meetings and exchange moments. With a platform like MeltingSpot, you have the opportunity to create physical, virtual, or hybrid events.
These events are also an opportunity to test different kinds of activities to see which deliver a memorable experience. Have you thought about organizing a magic show for your community? A virtual escape game? A collective sports class?
Expert tip!
To help you get a profound understanding of B2B Communities here is a video Interview with Joshua Zerkel about how Scaling large B2B communities without losing a sense of belonging & fun is possible! Balancing scale and engagement is at the core of Asana Together's mission. Find out how the community is done at one of the most acclaimed work management platforms in the world!
All these ideas for activities will help strengthen cohesion... and, by extension, the attachment and engagement of your community.

You've got the hang of the whole community concept, and it's like an open book to you now!
🚀 Your company is now ready to take action to create and engage a community of customers, partners, or employees for the long term! But before diving into the community experience, surround yourself with experts in the field: