Visibility, credibility, awareness... What if the benefits of a community strategy went beyond that? What if, thanks to the creation, animation and commitment of a close-knit community, companies could achieve other valuable goals?
Among the impacts of a Community-Led Growth strategy, one benefit deserves all the attention of companies: accelerated growth. In this article, MeltingSpot deciphers why community strategy rhymes with growth strategy 👇
From "Product Led" to "Community Led": why change your strategy?
Today, a product can no longer be bought: it must be adopted. For BtoB or BtoC customers, a new paradigm is emerging. From now on, the decision-making process is no longer based solely on great brand speeches, which promote products and services, as well as their commercial advantages. The customer experience is increasingly driven by peer recommendations, customer reviews, and online exchanges... As a result, the rise of communities is a real lever to truly "adopt" a brand, its products and services.

Thanks to the development of community marketing strategies, companies are moving from a "Product Led" strategy to a "Community Led" posture. The obsession with selling products has given way to another approach: creating, animating and engaging communities. And this, sometimes even before a product is created and launched on the market.

In fact, it is in the best interest of companies to become "Community Centric" as soon as possible, as soon as they are created. The idea is to surround yourself with a close-knit group (a community of customers, prospects, partners, collaborators, etc.), then to animate and engage the members over time. With this strategy, it is not uncommon to see visitors turn into prospects, prospects become customers and customers transition to the role of Ambassadors.
🚀 The Community Led strategy relies on members to guide and support the growth of the company: This is called Community-Led Growth.
Expert Tip: Nikki Thibodeau and Holly Firestone on Community's Impact on Business ROI
At the CLG Summit 2023, community strategist Nikki Thibodeau and community expert Holly Firestone joined forces to discuss the profound influence of community on a business's return on investment (ROI). Their session explored how community-building initiatives can deliver substantial benefits to organizations. Watch the video clip below to gain valuable insights from their thought-provoking conversation:
To watch the full replay from the CLG Summit, head over to The Community Lab.
Community-Led Growth: 5 Examples of growth strategies
The success of modern companies depends in part on their ability to federate a tightly-knit group, called a "community". This community is a lever for growth, acquisition, loyalty, and continuous improvement... For companies, creating a community also allows the creation of an authentic and solid link with a specific target.

But to take advantage of the benefits of Community-Led Growth, you need to get started and develop your strategy. If you are still hesitating to take the plunge, take a cue from these 5 companies, who have accelerated their growth thanks to the power of their community 👇
CFO Connect by Spendesk
One of the best examples of a Community-Led strategy is none other than CFO Connect, the community of financial decision-makers created by Spendesk.
Today, the CFO Connect community includes 6,500 BtoB professionals in 5 cities. Year after year, the community's growth has supported the company's growth. The numbers, deciphered in an interview between MeltingSpot and Spendesk, speak for themselves:

💡 The closing rate is 3 times higher for community customers (vs. non-member customers).
💡 Retention is 18% higher for customers who belong to the community.
💡 The number of contracts signed is 35% higher in the community, compared to the number of contracts signed via other channels.
The Respire Community
The brand Respire is another example of a company whose growth is mostly driven by the community. The first natural and solid products of this DNVB were born in 2919. But thanks to a crowdfunding campaign and the personal branding of the founder (Justine Hutteau), the company was able to rely on a close-knit community, even before its official launch!

One month after its launch, the company managed to pre-sell 21,000 deodorants and raise €250,000. This example confirms the importance of creating, animating and engaging a community, even before a market launch. The founder emphasizes the importance of community feedback to guide growth: "We operate on a test-and-learn basis. Even the first products we released do not have fixed formulas, they are continuously improved based on feedback from our community".
Lemlist and its Community-Led Growth Strategy
SaaS startup Lemlist (specializing in email personalization) developed the Lemlist Family community in 2018. Today, Lemlist Family consists of about 20,000 members on the Facebook social network. Not only users and customers of the solution, but also prospects in the midst of reflection can join this free community.

In just 4 years, the company has developed a tight-knit community, which has helped it exceed €5 million in ARR (annual recurring revenue). Today, the startup confirms that in its Community-Led Growth strategy, each member is not just another number in the community base.

The company gives real importance to all its members, who often become Ambassadors, or even "Product Researchers", to help them evolve the products and boost growth.
Too Good to Go and its engaged community
Barely launched at the end of 2016, the Too Good To Go app (fight against food waste at retailers) had already accumulated 80,000 French users. Four years later, the company now has nearly 25 million users in Europe, in 14 countries.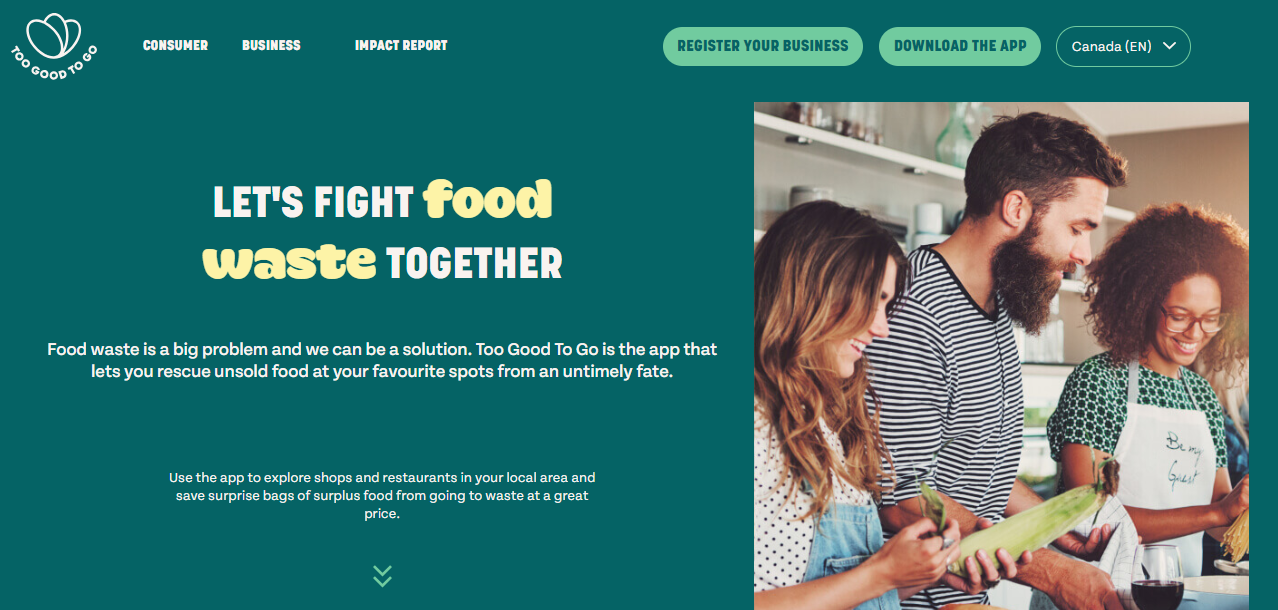 This exponential growth could certainly not have been as powerful and fast without a real community strategy. Indeed, the company has nearly 28,000 members on its official Facebook group and does not hesitate to organize "anti-gasp meetings" in person, throughout France. Moreover, the ambassadors also rely on tribal marketing, to co-create regional communities between users, directly on Facebook.

There are Too Good To Go communities by department:
✅ 1,000 members for Charente-Maritime
✅ 7,600 members for the Paris region
✅ 1,500 members for the Loire-Atlantique
etc.
Users use these groups to share tips and photos of their "Anti Gaspi" baskets recovered thanks to Too Good To Go. An excellent showcase for the company, which boosts its growth thanks to the commitment of its community!
Payfit and its Community-Led Strategy
At the beginning of 2022, the PayFit startup (payroll software and HR solutions) was in the spotlight. The reason? A fundraising of 254 million euros, for a valuation of 1.82 billion. This exponential growth is supported by more than 6,500 active customers, some of whom belong to the PayFit community.

This user community's mission is to "allow (users) to express their needs, their suggestions for improvement and thus participate in the construction and evolution of the PayFit solution." The company seeks to be one with its BtoB community. On its community website, it claims the importance of its members: "PayFit is aware that the experts are you! Your recommendations guide our strategies".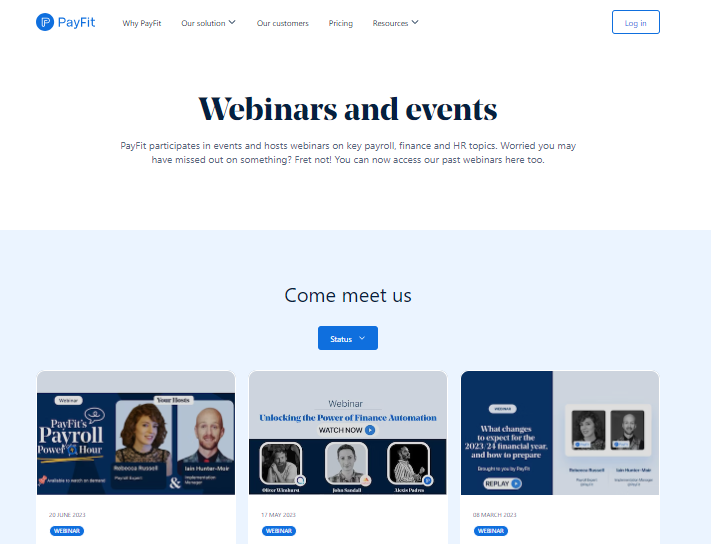 More than just users, members are considered as real experts, able to share valuable feedback. The idea of co-constructing the company's strategies and action plans with the community limits the margin of error. In the end, the challenge remains the same: boosting growth through Community-Led Growth.
Ready to boost your growth with Community-Led Growth?
You've got it: companies that rely on a community-based strategy boost their growth and performance. And they do this by allowing engaged members to guide the company's growth strategy.

Do you want to accelerate your growth through community marketing? Here are 3 final points to keep in mind:

1️⃣ A "Community Led" posture should replace strategies that are solely focused on products and their promotion ("Product Led").

2️⃣ A Community-Led Growth strategy implies the implementation of horizontal communication (even "Bottom Up") with the members.

3️⃣ A Community-Led Growth strategy requires the creation, animation and commitment of a community over time. And this is preferably on a dedicated community platform.

To discover MeltingSpot's community platform, go here 👇