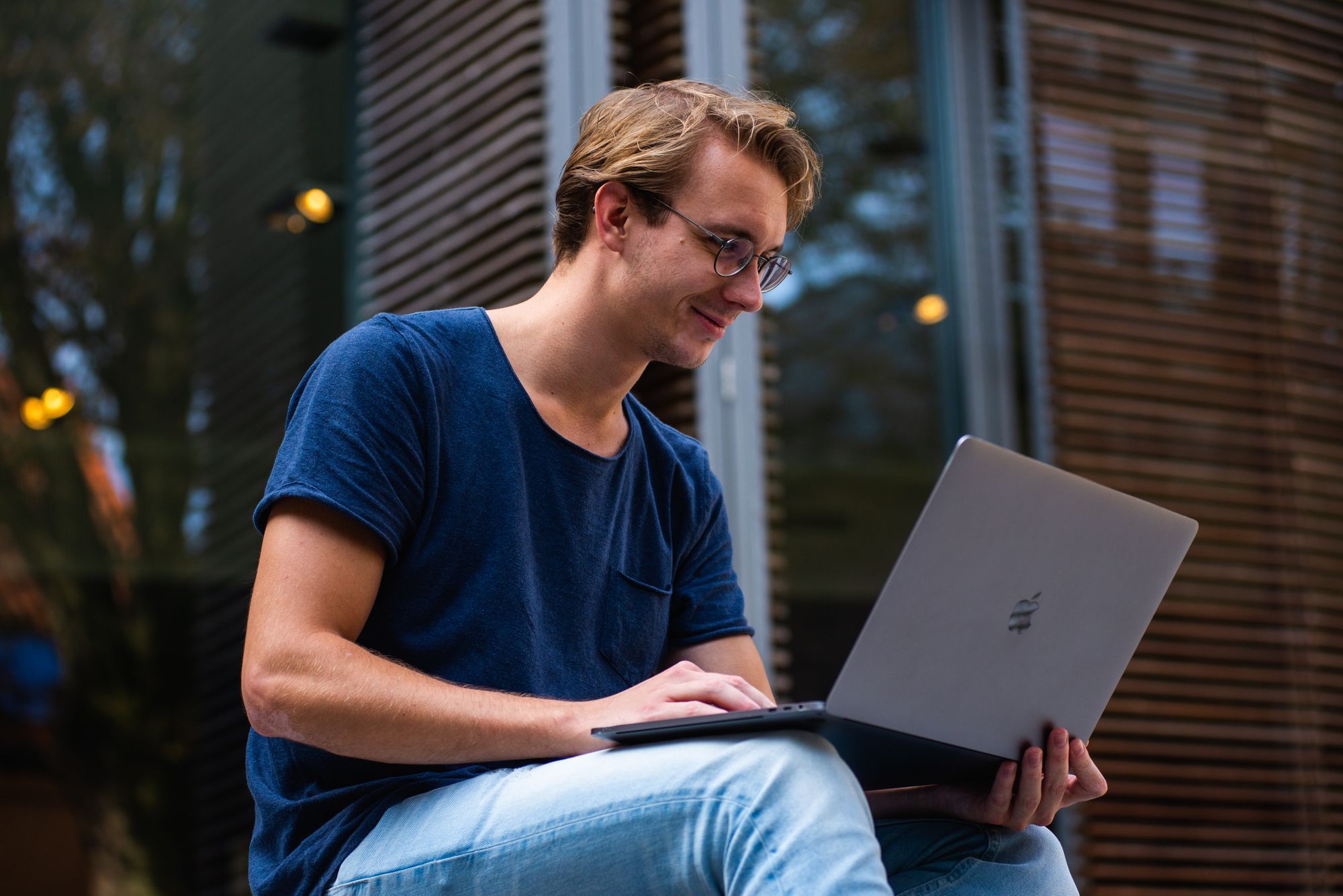 Do you want to create a first online event for your VSE / SME? Excellent idea! Virtual fair, networking day, afterwork, team building, product launch, webinars, everything is possible in 2021!
By creating an online event, you will stand out from your peers, gain visibility and build yourself an online reputation. Here are our top 10 online events for your business!
Virtual fair
Physical trade shows have not changed much over the past 30 years ... but the pandemic has broken the codes: virtual shows are now essential! Thanks to the internet, you can reach a wider target that was previously inaccessible. And the budget for a virtual fair is more than reasonable !
"Events is an essential part of Steeple's new customer acquisition strategy. There was no way they would give up on their annual show. By creating their virtual show with MeltingSpot, Steeple was able to achieve its objectives : to generate leads, to make itself known by its target audience and to satisfy the participants ! What a success !
Networking day
In a pre-Covid world, trade shows were companies' best chances to meet prospects. With the current circumstances, it became very complicated to network, but that was not to mention the rise of online networking!
👉🏼 Univers VO took on the challenge! Thanks to MeltingSpot, the company organized a networking event with nearly 170 participants. On the agenda : conferences and debates on Zoom, a chat and Q&A sessions. The participants were delighted to meet without travelling!
Virtual afterwork
Virtual afterwork helps promote a sense of belonging among your employees. It is easier to get to know each other, socialize, debate or just relax with colleagues when the working day is over. Creating HR events is the best way to encourage team spirit!
👉🏼 InTech has set up virtual afterworks to connect and encourage employees to share a common vision. "Productivity is always lower home than at work, but things get easier with a teammate. Teamwork digs the best in us. We often send each other vocals on Discord. Says Paul, intern at Intech.
Team building
Because of the sanitary rules, your teams must have not seen each other much this year. However, it should not keep companies from organizing team building which are crucial for the team cohesion. Interactive quiz, online game virtual escape game, wine tasting… be creative!
👉🏼 Nicolas Baudry, Manager of Banana Events, loved the idea : "Events are key moments in the life of a company. Managers can unite their teams and deliver some important messages. The health crisis gets us to adapt, but managers feel, more than ever, the need to connect with their employees."
Product launch
Online product launch has become an essential for companies:
You reach a wider audience ;
You can invite more people, without geographic constraints ;
Your demos are held online : they remain accessible long after the event !
Everything revolves around the content : to reach your target audience, be creative and interact with them !
👉🏼 Thanks to the virtual product launch, beauty brand Laneige was able to gather influencers and fans from all over the United States !
Webinar
To promote your business to a qualified audience, to build yourself a strong reputation or to expand your network, webinar is THE tool. A webinar is dedicated to a specific subject and can be more or less interactive depending on its features. Above all, the webinar is affordable !
👉🏼 The Univers VO club, an automotive expert, has also chosen MeltingSpot to create an memorable 100% online event. This virtual meeting brought together nearly 170 people for several hours. The participants were delighted to discuss, share and meet!
Virtual demo
Organizing an online demo of your service or product can help you skyrocket your sales! It's also an effective way to anticipate your future customers' questions. You can answer their questions real time. And most importantly, it's the indubitable proof that digital holds no secret for your company!

👉🏼 Virtual demonstrations have enabled the Vorwek group, the Thermomix provider, to gain more visibility and reach new customers. "Our traditional event, which usually gathers more than 1,700 people, has obviously been canceled. Instead, we organized a digital show at the end of August with over 5,000 advisers for 2 hours, an audience that we would not have reached in normal times. (...) "explains Nathalie Gamby, Marketing Director of Vorwerk France.
Recruitment forums
The Human Resources sector has been deeply affected by the pandemic. 2020 went along with HR digitization and the implementation of teleworking and videoconferences. Good news is this very situation has helped to dust off the recruitment processes, which are sometimes obsolete!
👉🏼 In 2020, As the Forum Ouest Avenir decided to challenge itself, they rethought their format with MeltingSpot : online appointment making, CV submission and consultation upstream, discovery of virtual company stands on D-Day, interviews, podcasts , everything has been planned for students, schools and even corporate HR.
General meeting
Virtual events are the new companies' superpower : bringing all shareholders together online for the annual report is now child's play !
👉🏼 Since March 25th, 2020, large companies can now organize a virtual general meeting. Total, Air Liquide and Sanofi can tell.
Are you looking for a platform to organize one of these events ?