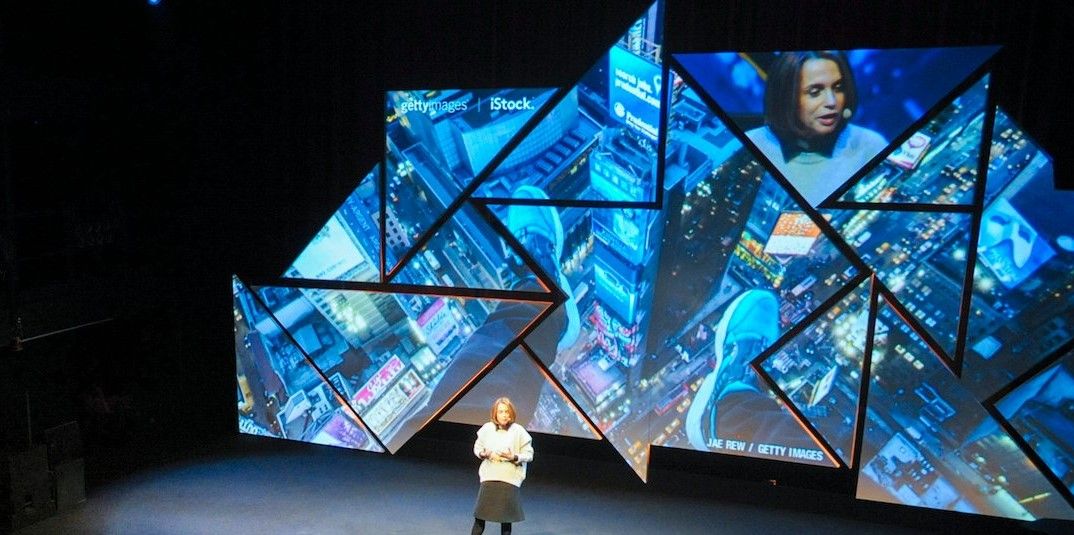 To cope with new social distancing standards, companies have largely digitalized their event practices, whether internal or external!
You want to create a virtual event but you don't know how or which one? Running out of ideas? Let's discover our list of the best event ideas online 👇

Idea n°1: the corporate conference
It is often THE meeting of the year for companies! Prospects, customers, employees, suppliers and even the media, this type of conference generally brings together all the players who revolve around a company.
100% online version: we can imagine one or two facilitators who run the conference with the speakers (without an audience in this case), this being transcribed live for the participants.
💸 Cost? from 3 000 to 5 000€

Hybrid version: the facilitators and speakers are followed by a public and and the event is open to the rest of the participants online. For both solutions, live chat is more than desired to boost discussions, encourage questions and bounce back from the conferences!

Idea n°2: the virtual trade show
Did you know that trade shows are also increasingly 100% digital? Indeed, it is a very interesting solution to boost your business from a distance. At virtual trade shows, you will find exhibitors, visitors, speakers, but also virtual stands, conference rooms, pitch rooms to follow these demos with the possibility of making appointments. Of course, you can meet new people throughout the event, exchange physics cards, have a private or public discussion with people… All the possibilities of the physical fair are reproduced!
💸 Cost? from 2 000 to 6 000€
Recently, within our Askeet structure, we launched a series of trade shows at which many companies came to exhibit and discuss a wide variety of topics such as Euler Hermès, CGI or even Edenred.
Visitors could access three rooms:
The PrestaRooms to discover the profile of the service provider and discuss with the sales representative of this virtual stand
PitchRooms so that each service provider can develop their product pitch
The ConférenceRoom to bring in experts on the theme of the event.
👉 Discover more about MeltingSpot fairs here.

Idea n°3: the recruitment forum
With the context, it is obviously impossible to organize classic job forums. However, even before this crisis, some forums were starting to go 100% online to allow everyone to access them and maximize time on the forum. These events are therefore moving more and more online, the challenge being to keep this warm and friendly atmosphere to the maximum for students, graduates and for companies. To organize a successful recruitment forum, it is necessary to mix different formats and dimensions:
exchange in small groups of students and companies,
companies conferences or schools pitches on a subject,
virtual recruitment interview with appointment scheduling and consultation of the CV,
the possibility of carrying out assessment centers, or technical tests in groups and online.
It is also very important to think about the visibility of companies but also that of students. How will everyone be able to highlight their profiles? This is a challenge for the back office of all platforms!
💸 Cost? from 3 000 to 8 000€

This year, the Forum Ouest Avenir in France has decided to challenge itself and rethink its format for its 2020 edition. Virtual appointment, CV submission and consultation, discovery of virtual company stands on D-Day, interviews, podcasts or even debates, everything has been planned for students, schools or even corporate HR.
We are very proud to have been chosen by them to organize this event.

Many schools have done the same, such as CELSA or Rennes Business School.

Idea n °4: the virtual General Assembly
Bringing all the shareholders together for the annual results presentation, you thought it was "mission impossible"? This year, this practice has been widely democratized thanks to virtual events, thanks to the order of March 25, 2020 allowing large companies to organize a virtual AGM. Total, Air Liquide and Sanofi have also experimented with this format.
💡 The crucial elements with this new format: think carefully about setting up an online voting solution as well as question-and-answer sessions. Shareholders come for this and not just to see the presentation of the year's results. Be careful: do tests and animate your presentations, because powerpoint documents do not pass the same way in physical as in virtual. Moreover, if you do not animate your demonstration, you risk losing the attention of your assembly, as in physics though ...
💸 Cost ? from 3 000 to 5 000€

Idea n °5: employee onboarding
Often used when the employer and candidate are too far apart, virtual onboarding has grown significantly this year. This type of process is a real challenge for the HR departments which must quickly and remotely integrate the employee, give him all the resources he needs, make him meet the different teams and maintain the attraction he has for the company! This must then digitalize all the physical rituals. All this remotely, by videoconference or by regular call. The stakes are high! The preferred HR features for these virtual onboarding? Those of team building! Online surveys, group activities such as Kahoot, virtual coffee, chat… They are all popular for successful onboarding. Virtual onboarding is also a way to make a difference, because if it is pleasant, it makes the employee feeling the company is redoubling its efforts to adapt and offer him the best experience.

💡 Two tips to keep in mind: remember to have all the equipment delivered to your employee before their onboarding and designate a sponsor for your new employee or a referent, preferably someone who is not their manager
💸 Cost ? from  1 000€
Idea n °6: networking between clients and partners
Have you planned the traditional end of year evening with your customers and partners? If these events cannot take place in physics, nothing forces you to abandon them! You will certainly not be able to offer the champagne that you want but can still have a privileged moment with them. This will be an opportunity to get to know their news, discuss their issues with them, present your new products or services, but also to introduce you to new collaborators, in short, to do virtual networking. Man is a social animal who needs to share ... Many companies have understood this well, in particular Univers VO. In partnership with our platform, the company organized a networking event bringing together nearly 170 people. On the program, conferences and debates on Zoom, a chat and interactive question-and-answer sessions. The participants were delighted to meet again… and not to come this year.
And that's a huge advantage. Because in your busy professional lives, you don't always have the time to do as much networking as you want and yet you know how necessary it is. 😉In addition, with the customers you are very close to, it is also an opportunity to test new formats: virtual aperitif? Virtual escape game? Companies are already thinking about it!
💸 Cost? from 3 000 to 8 000€
Idea n ° 7: meetings between associations,
Alumni associations, business network...
These networking groups are very important and are useful both for the employee and for the company that can benefit indirectly. Those of former graduate students, the alumni, are more and more numerous. The top 2 French business school,ESSEC, launched this format this year to allow all these graduates, wherever they may be, to keep up to date with school activities, each other's careers and to discuss common topics.
💸 Cost ? from 3 000 to 5 000€

Idea n °8: sales meetings
Thanks to online event platforms, you will also be able to bring together your sales teams, probably spread over different geographical areas, to make regular points. Companies such as Danone, Mondelez or Coca-Cola already use virtual meeting to it. Here again, do not hesitate to structure the course of the session especially if your salespeople are not used to this format. Keep it short and concise to avoid loss of attention. Push people to exchange regurlarky, offer group discussions and one-to-one chat and especially interactive challenges via polls, questions and answers, games… Salespeople love it!
💸 Cost? from 2 000 to 6 000€
Idea n °9: team building seminars

With the implementation of almost compulsory remote work, teams have greatly lacked social ties this year. Do you need to (re) create moments of discussion between your employees? To strengthen your relation with them and more generally your corporate culture? Virtual team building activities are a very good solution.
One tips: be original!
In this somewhat gloomy period, your employees need lightness, optimism and dynamism. Interactive quiz, virtual escape game or even 100% online sports lessons, there are plenty of examples. This will also allow you to discover the many hidden talents of your employees! It is also a safe bet that they themselves offer to be a yoga or pastry teacher for a day 😉

Some companies already offer "cooking challenges" by videoconference. Are you planning a virtual aperitif? Surprise your employees: deliver cheese boards and beers directly to them!
💸 Cost? from 1 000€

Idea n °10: workshops
Work sessions, workshops or brainstorming are great allies to boost your teams creativity. Customer prospecting, discovery of a software, development of a new communication tool, brainstorming on the name of a product ... The virtual working session often focuses on a single theme.
Thanks to a virtual platform, you can make it more interactive, more creative and let everyone express themselves and propose their ideas. The more extroverts will take the floor to express their proposals, the more timid will be able to use the chat, but also more interactive solutions.
The challenge ? Plan a brainstorm that makes sense for your employees to avoid "nonsense meeting"! Thus, preparation for the workshop is absolutely essential: objectives, tools and timing must be planned. And don't hesitate to plan several breaks during the day, to let the spirits rest!
💸 Cost ? from 1 000€

🚀🚀🚀 Virtual events are therefore a great gold mine to rethink your internal or external events and energize them! One tip: test different formats, ask your employees, customers, prospects for their opinions: they all have a role to play!

👉Looking for a platform to organize one of these events? 👈