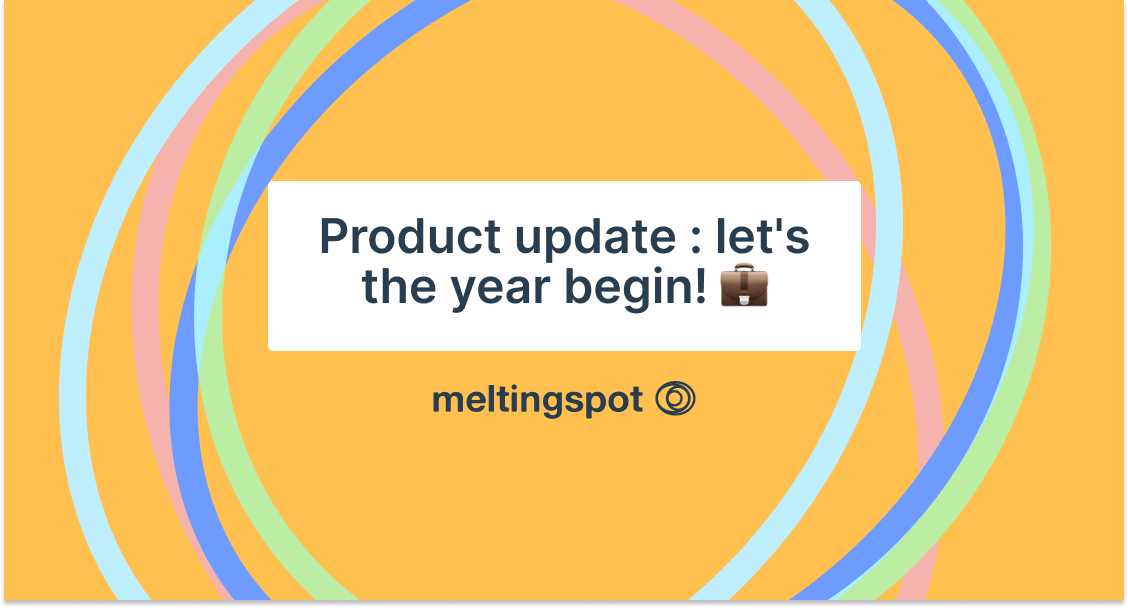 Check out the updates to our platform! ⚡️
Since the beginning of the summer, our teams have been working hard to improve your user experience: and yes even in summer we don't give up 💪

So we have quite a few things to share with you. Ready to discover it?

Even more autonomy 🚀

You asked us a platform that allows you to create all of your digital events in only 5 minutes and we made it! If you want to make the configuration by yourself of your event, you can now do it on your own! Once your account is created, you can access to all the steps of the configuration and customization of your event.
A quick overview of the diferent steps :

1️⃣ Create your event and add the different lives sessions
2️⃣ Customize the design of your company page (logo, banner, graphic chart, description)
3️⃣ Share the event link with your partners so they can set up their space
4️⃣ Set up your registration path and choose the information you want to ask your participants
5️⃣ Add content on your feed

100% customizable design 🎨

We've already talked about before, but from now on, your platform is 100% customizable.
No more one-size-fits-all events! Make branded events with your colors, your font, emojis, gifs... In short, anything you want!

Never forget that personalization is crucial for your event and for your organization. It's key for your brand image 😉.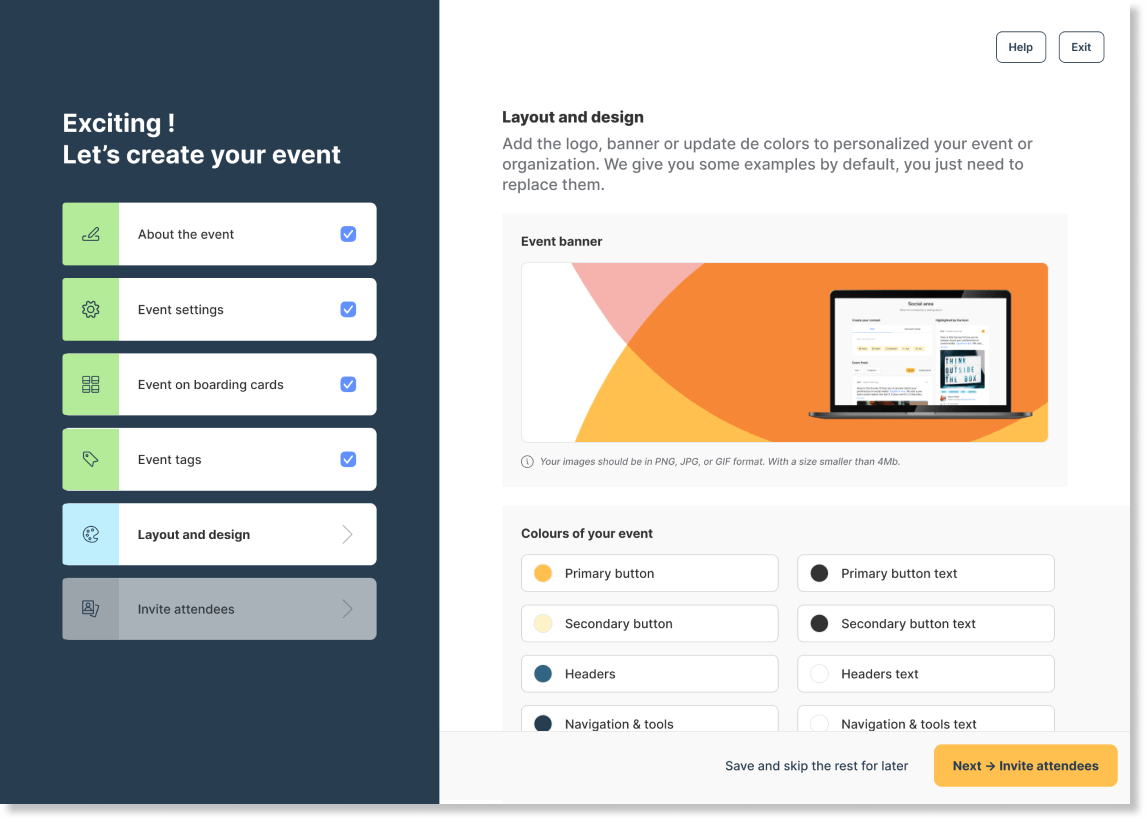 Your event invitation page rebranded!

Once your event is created, all you have to do is tp share it with your future attendees. We've been thinking a lot of what invitation page we could offer you over the past few months. One thing is for sure: we wanted it to be clear, complete, and with a perfect design!
But what does mean complete? Let's explain:
A fully customizable design
with a magic description of the event,
the possibility to highlight the live sessions of your choice
and to add sessions directly to your personal calendar from the platform.
And of course, your partners and participants list highlighted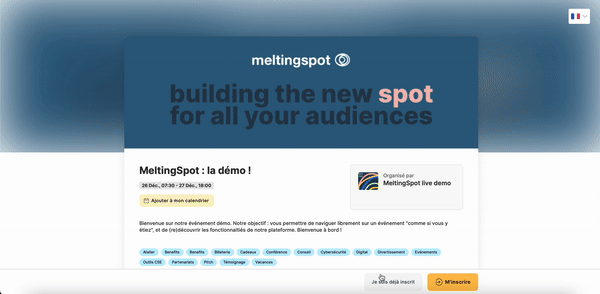 Your new list of participants ⚡️

One link to invite all your participants from a newsletter, a post, an email that sounds good? A simplified list and easy to export, how about it? We've done it for you. But this improvement is only the beginning. In a few months, you won't even have to leave the platform to invite your participants!
---
Are you interested in all these updates? Test it and register on our event community platform in a few clicks!