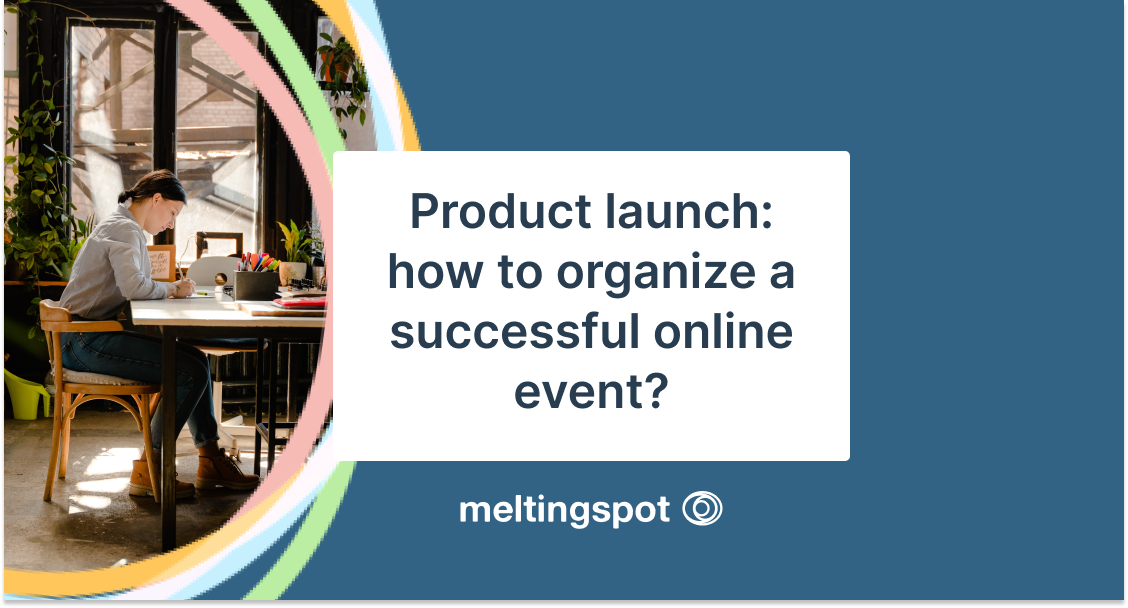 Original ideas, a great product can make your product launch a success. But this year, no one can host an event in a prestigious place. This is the time to be creative by organizing a virtual product launch.
But to make this online event unique and memorable, the number one priority is to find a good platform 😎
Why a virtual product launch?
Who knew that a beauty product brand would release in the midst of a pandemic a new makeup product? And yet, they did. Without the covid-19, the Korean brand Laneige would have organized a big party in a beautiful trendy space in New York or Los Angeles. This time, they decided to entirely rely on virtual events. This decision led to many benefits:
✅ No geographic constraints: While normally this makeup brand invites a few select influencers, this time they were able to send invites to other cities and to reach a much larger audience.
✅ Big savings: Online product launch events cost much less than physical events. No prestigious premises to rent, no petits fours or champagne to provide.
✅ A good communication: launching a product online when it is not in your industry is a great opportunity to promote your brand and show your capacity for innovation.
✅ Content that lives on after the event: video recordings, product demos, guest speeches, you make content that can remain online for as long as you want
How to successfully launch a product online?
As in real life, a product launch must be prepared. For a maximum impact, be creative and think outside of the box. Everything is possible online! So why settle for a webinar or a regular virtual meeting that lacks innovation. And a bored audience doesn't stay in front of a screen for long. To offer a memorable moment, we recommend that you:
👉 Arouse the audience's curiosity with a pre-teasing campaign that will make them want to discover this new product.
👉 Take care of the interface design. On the D-day, your guests should easily access the platform and be willing to stay. Prepare a short welcome video that will make them want to watch to the end.
👉 Surprise your guests. Bring them into a unique atmosphere. Why not a background that matches your product or brand identity?
👉 Offer fun activities: selfie, photo booth, graffiti wall, digital quiz… Anything is possible!
👉 Focus on interaction which is essential in this kind of virtual event. Discussions with the speakers, chat room, survey, quiz... It is essential that your guests experience a strong and unique moment as if they were in a face-to-face event.
👉 Send the product in advance to influencers so that they can test the product and ask questions on the event day.
Don't forget to plan a demonstration room or even a virtual showroom!
What platform to use for your product launch event?
An basic software
Of course, when you want to organize a virtual event, there is always the basic and low-priced option of tools such as Zoom or Teams. But if you dream of an online product launch that goes off the beaten track, you should choose a specialized tool like MeltingSpot's.
What can these specialized tools offer?
Virtual event platforms will take your product launch to a whole new level.
🚀 They are fully customizable. You can adapt the tool as you want. You can create various programs, meet in different rooms, offer a professional setup…
🚀 With specialized platforms, you boost your events using a wide range of features that encourages your participants to interact: chat rooms, polls, votes, quizzes, contests…
🚀 The platform manages itself the registration process, creates a personalized email template and even a landing page dedicated to your event.
🚀 The analysis feature gives the exact the number of participants that have actually logged in, the connection time, the disconnection rate, the engagement rate ...
🚀 You will have the opportunity to conduct a participant satisfaction survey,
🚀 On a platform like MeltingSpot, our support team is dedicated to your product launch!
Why should you choose specialized tools for a virtual product launch?
There are many advantages of an online platform for a virtual product launch.
💡 Thanks to all the tools available, you improve the interactions between participants and facilitators,
💡 Specialized platforms offer an unforgettable and user experience that reinforces your brand image,
"They adapt to all your requests (or most of them !),
💡 This proves that you allow you to innovate and come up with original and interactive animation ideas that will appeal to your audience,
💡 Thanks to replays, communication around the event continues after D-Day,
💡 They offer valuable analysis tools,
💡 And finally, last but not least: they are much more economical than launching a physical product!
Ready to give it a try? Request a demo of our MeltingSpot platform!