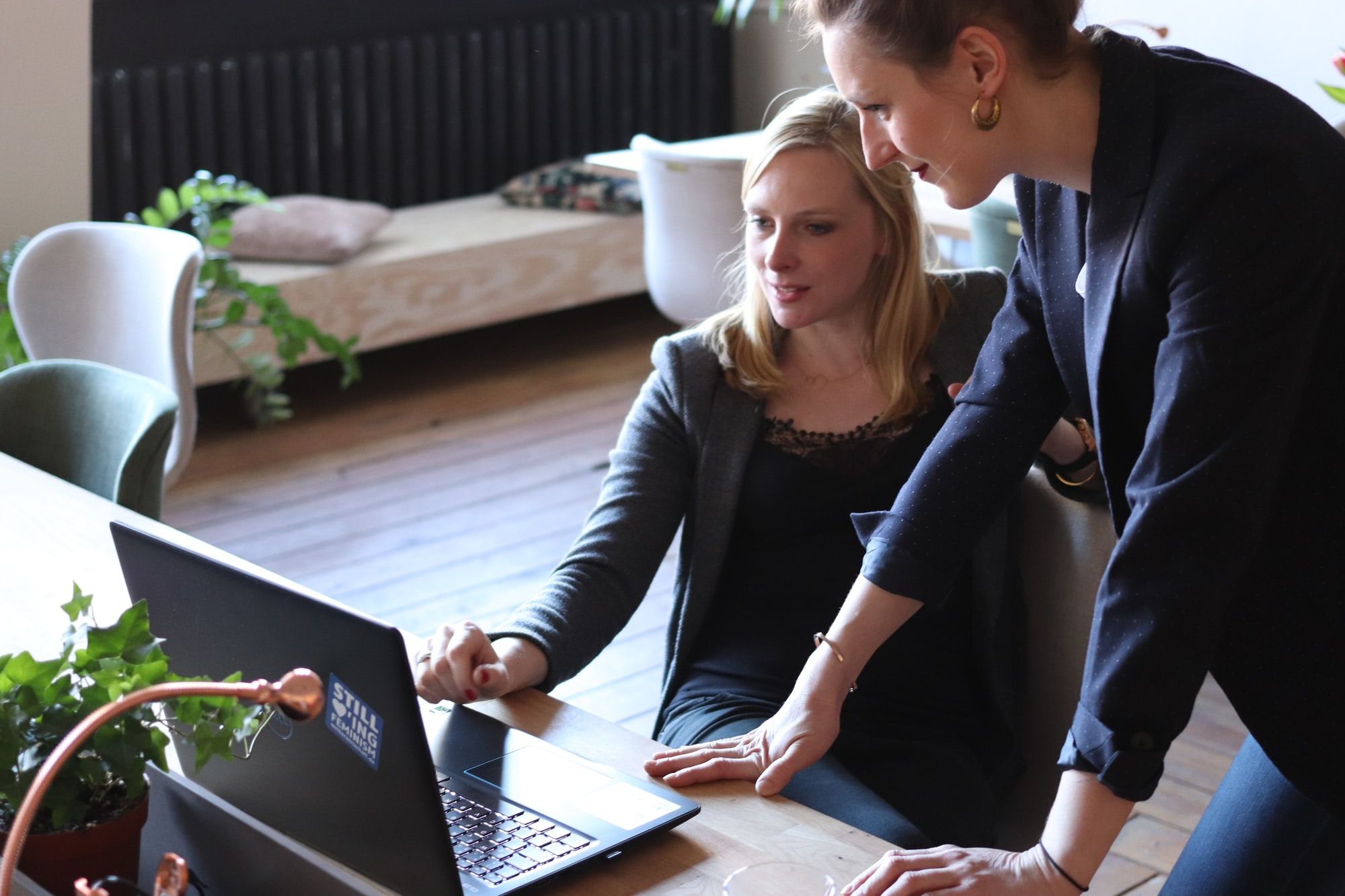 Remote work, videoconference and new collaborative tools have changed HR managers' habits for the better.
New technology has upgraded the recruitment, onboarding, seminars and training processes. Fortunately, digitalization made it all virtually possible, helping companies stay on course.

Remote recruitment
Both Celsa, the top French communication school and Business Schools have organized virtual forum this year. The usual fall orientation meetings have been entirely transformed into a virtual form. Despite the health crisis, high school students will have to make their first choices in January on their orientation. Recruitment fairs are no different. Hiring French companies are now participating in online job forums. Human resources managers highly benefit from them:

Using video conferencing and chat tools make it easy for recruiters to lead interviews and candidates to attend online job and school fairs..
The virtual fair also attracts candidates from all over France, including some regions where companies struggle to recruit such as Creuse or Haute Vienne. "The rural territory and the sector we work in make it tough for us to find suitable candidates for our job offers.", explains the director of a company specialized in sales, maintenance of agricultural machinery on La Montagne's website. These forums attract candidates from abroad who are willing to move out.
They also help companies make themselves known. Partnerships like Pôle Emploi help a municipality or a website benefit from each other's reputation.
Remote onboarding
After a recruitment process, onboarding enhances connections and keeps new recruits committed to the company values. The stakes are high : implementing an effective onboarding process through a 100% remote system is not an easy task. Though it should be ! This is the chance for the companies to adapt and to prove its innovation skills.
Each company must adapt the onboarding process to its culture and business. At Colonies "We needed a common platform for our onboarding process, to connect the teams and bring a pooling dynamic", explains Olivia de Vial, she redesigned the whole recruitment and onboarding process.
Thanks to digital tools, HR departments are now able to bring social connections between coworkers. "After a 100% remote recruitment process, I was quickly introduced to the whole team. I took virtual coffees with each member to get to know them better. I have also been added to all of our slack loops and been updated on important topics and every work tool, " says Justine, recruited during lockdown time in a start-up company.
E-learning sessions
According to the Cegos European "transformation, skills and learning" barometer of 2020, for HRDs, nearly one in two jobs is likely to be obsolete in the next 3 years. Updates are more than necessary. Because Covid pandemic hasn't slowed down, HRDs resort to e-learning solutions for languages, management, digital tools courses. There are many types of training : virtual class, SPOC (Small Private Online Course) and working group. They offer significant advantages :
E-learning is a good way to manage both students and trainers' agendas : "Being at home saves time you'd normally spend travelling to the training center. Remote training helps everyone be more flexible", states Jean-Baptiste Dansel, a building renovation engineer who's been remotely trained.
It's also money-saving for the company: "I was reluctant at first but convenience and cost-wise, I finally accepted. My company is in Toulouse and the training center is in Paris. E-learning saved the company's budget from needless transportation fees," explains Laetitia in the Payroll training course.

Remote seminar
Engaging remote working teams can be tough. Covid hasn't been good for the employees' mood. Thankfully, Online talks, conferences and workshops will boost your troops. Webinars have been very popular during quarantine. How about a team building session before Christmas ? Why not a digital treasure hunt, e-Olympics or a group class of pilates or yoga? Your imagination and budget are your only limits !
Thanks to the many existing solutions, these events are affordable and easy to set up.
They can also gather your employees together from all over France without any logistical concern. "For the first time, one of our customers who owns thirty-five stores across France was able to play with all of his employees at the same time," explains Nicolas Baudry, the founder of Banana Event.

The year 2020 has given a spotlight to virtual events and proved its value to all professions.
Are you looking to launch your virtual event ?