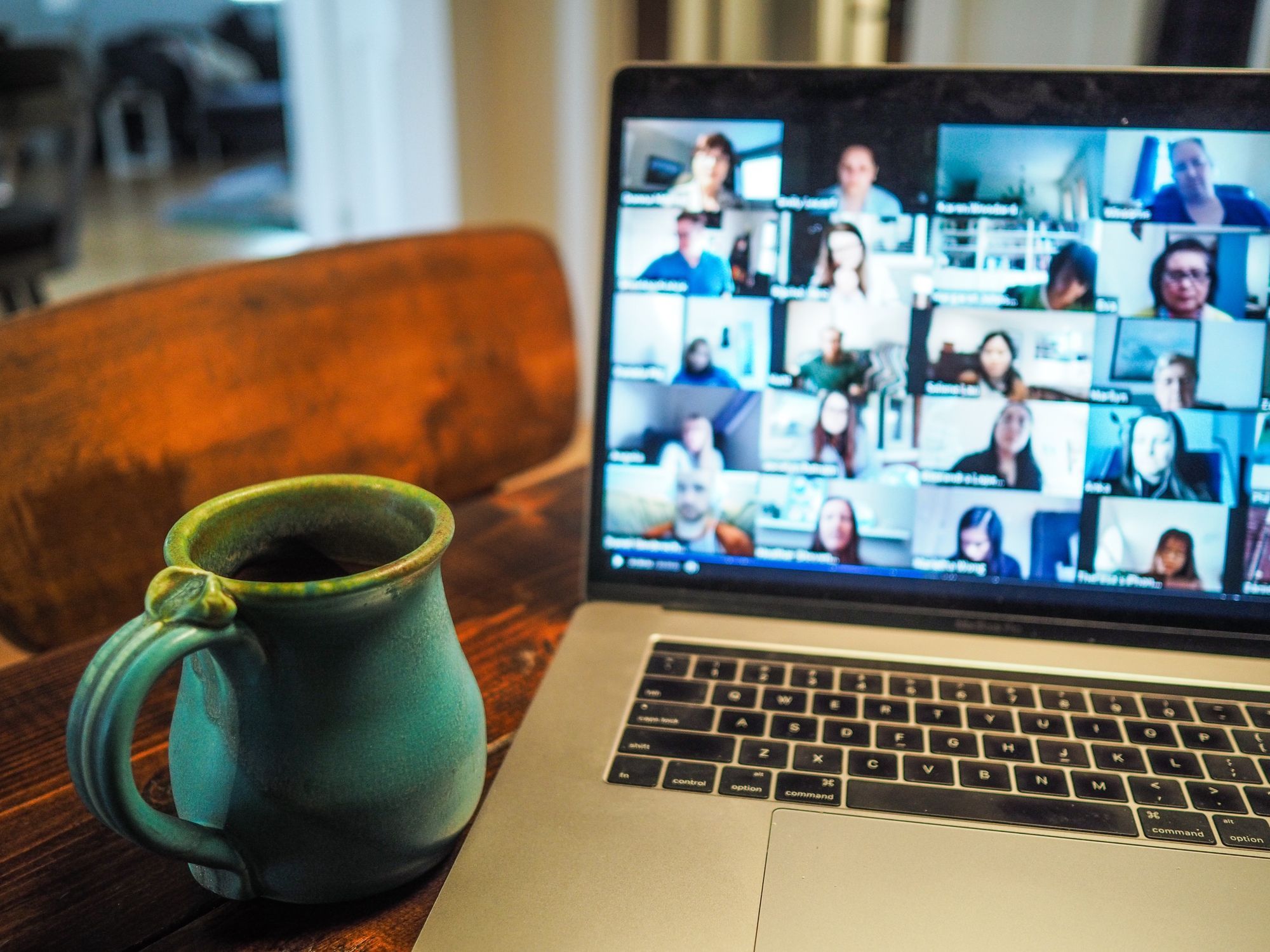 Since March 2020, professionals but also all companies that organize internal or external events have faced an incredible challenge.
To maintain events, they have to reinvent themselves and transform the format of their events. The solution: to be resilient and adaptable to  the new opportunity offered to them, virtual and hybrid events. Whether it's a temporary or long-term solution for your business, here's how to go from physical to virtual and make your first virtual event successful.

The advantages and challenges of virtual events

Benefits
Apart from the fact that the period forces you to use this type of format, virtual events have solid and lasting benefits.
Zero risk in times of crisis: in this Covid period, virtual event is a major asset. No human contact and no particular organization to limit the risk of transmission of the virus. But it could be any other crisis that prevents an event: transport strike, bad weather conditions.

Maximum visibility: a digital event can reach a much larger audience since the geograhic boarders no longer exist. So, the interest is to engage with more targeted visitors. Thanks to video chat, speakers and participants can talk to each other, interact, consult and download all content in a few clicks.

A much lower cost than physical events: physical events represent huge expenses and many SMEs cannot afford it. Going virtual can allow them to organize events they never thought they
Recently, a leader of large international group explained that every year he organized 3 days of seminars for 300 people. All for more than mone million euros. In 2021, for the first year, this group will launch a virtual event, which will bring together a wider audience. The expense is 5 to 10 times less ...

A key differentiator for companies: they all do content marketing or are present on social networks. These two techniques consume a lot of energy and few companies manage to differentiate themselves. The virtual event is a new playing field and helps build a competitive advantage.

A very positive ecological impact: virtual events have a smaller carbon footprint (no travel, no stands to build, no paper communication media, no waste). It is therefore a very good format for the planet 😉

Efficient data collection: number of people present at a conference, number of interactions, figures on content downloads ... These data are crucial to improve your lead generation strategy and get qualified customers. And since the virtual event is not frozen in time, this content will be able to feed the company's marketing and communication strategy for several weeks and months and generate a much greater ROI!

A very strong ROI: whether it is a virtual annual conference or a virtual professional show, they allow to reach a much larger audience and to have lower fixed costs than by opting for a face-to-face event. This combination of advantages makes this format very interesting in terms of profitability and ROI.

Of course, this new event format is not without limits and challenges.
The challenges of virtual events

Choose a tailor-made platform that helps you make the transition from physical to virtual. Of course, setting up a virtual event is not rocket science when you are well supported and have a good platform with you. That means a good technical solution that adapts to all your events and which faces the challenges of virtual events and in particular that of creating interactions and links between users.

Be didactic with your teams, speakers and participants. We are still in the early days of virtual events and your event may be the first for many of your attendees and speakers. Brief your teams well, explain and give many details to the speakers and visitors, and of course communicate with your participants so that everything goes well on D-Day! And of course, do not hesitate to do tests.

Define a solid engagement strategy to transform your participants into actors of the event. A successful virtual event is an event on which many people were able to meet, discuss, exchange their contacts... It is also a moment during which debates and issues were opened and many testimonials were collected!

The key success factors to make all your virtual events a success

To make virtual or hybrid events a new pillar for acquiring and animating communities, here are the rules to follow for any organizer🚀🚀

🎯 In terms of format first of all, it is necessary to offer a dynamic format and multidimensional events. Unlike a webinar format in which the audience is passive, the virtual event must adapt to an audience used to zapping or scrolling and offer a format that offer several video streams live and in simultaneous to change "room" if a conference or a pitch does not interest me. Navigability on the platform is an important factor of adoption and success.
💡 For example: offer 1 to 1 and 1 to many exchanges on a chat, several live conferences at the same time, different "rooms" to host your different sessions.

🎯 It is also crucial to engage participants. The tool used must offer features to make participants actors of the event and not only content consumers. Chat, networking rooms, surveys, pools, Q&… It's up to them to build their program. To make them always more active, giving frequent appointments allows your events to strengthen the link between you and your community and improve your ROI.
💡 Encourage them as soon as they register to discover the program, consume content on your speakers, prepare their questions...
🎯 Finally, participant data is key and should be easy to analyze. Virtual events provides many information on visitor behavior and constitute an essential tool for an effective lead generation strategy.
💡 Make sure you have the right resources and tools to get the most from this information!
Are you looking for a platform that supports you in the success of your virtual events? Or do you just want more information about this format? At MeltingSpot, we are pioneers of virtual events 😉