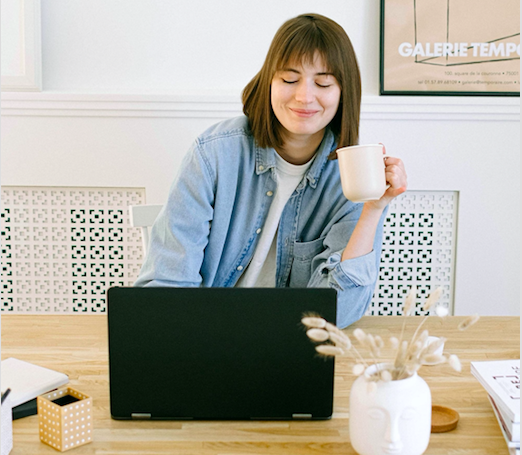 During the last few months, the webinar was at its best. We have all, at least once, been invited to participate in online conferences.
This marketing method has proved its worth by connecting their target market and generating leads. But the organizers ended up being tired of this format. 😴 Here are our tips to make your webinars more effective and engaging 👇

Identify your audience
The number one question is : what are the purpose and the target of this webinar ? HR, communication and sales managers ? Make sure you identify your target audience in order to figure out their areas of interest, their needs and the issues they may encounter. Ask yourself how close your lead is to buying. Identifying your target will help you pick out the right theme of your event.

Stand out with the right topic
You don't want to hide an advertisement in an event that could have been more engaging and impactful. Attracting your target to an online conference requires your topic to be catchy enough and to address an important issue to the audience. This is how you make successful online events, webinars and more ! There are probably a lot of webinars on the theme you have chosen already. So ask yourself, "How will mine stand out from the others ?" Make sure you adopt a style that suits you and will allow you to stand out from the crowd : include for example some concrete figures, honest feedback…
Identify the most suitable format and type of event
Aside from webinars, you can hold many other types of online events. The choice depends on the preferences and availability of your audience but also on your own resources.
An online conference to present your new products
A virtual customer appreciation day to hang out with customers and partners
A virtual fair to attract qualified leads
A workshop to bond with your audience remotely
….
Also, think about the process of the event:
It can be pre-recorded. This option is perfect if your time and resources are limited.
It can also be 100% live. This is undoubtedly the best way to engage your audience and invite them to ask questions and interact with the speakers.
You can also host hybrid events. You will broadcast a pre-recorded presentation while speakers answer questions live.

Make some interactive, short and visual presentations
When illustrating a webinar, be creative and above all keep it short ! Keep the 10-20-30 rule : 10 slides for a maximum of 20 minutes presentation and 30pt font size. This is how you make a lively conference ! You can either use softwares or call a design professional to help you so.

Create some impactful content
To promote your webinar and attract your target audience, the next step is to create some impactful content : registration page, landing page, communication on social media. Good content should be clear, simple, short, and show the main focus of the webinar. Bottom line is to get the visitor to register : you only need a catchy title, a quick pitch, the speakers, the time and the day and of course a call-to-action !
Do not forget the human aspect of the webinar by adding references, testimonials, photos of speakers, company details... This will help you create a more relatable event.
Find the best speakers
The speaker is of course a key element for your event. His personality, his charisma, how well he uses the platform ... must be taken into account when choosing a speaker. There are various kinds of speakers:
Experts on a subject. Your event will take advantage of their fame. Their very presence will attract a much larger audience.
You can also call on potential or current customers. Potential customers will build a solid connection with your target audience while your current customers will be your best ambassadors.
In appropriate circumstances, you can highlight your own specialists. For big events, the CEO is right for the job ; decision makers will easily relate to him.

Choose the right platform for your event
Of course, the choice of platform is crucial for an online event whatsoever. We advise that you to choose a platform that meets these criteria:
Easy to learn for you and for users. Participants should not have to download an app for example.
Focus on interactivity : you need more than only broadcasting an event. Online visitors' attention are not as easy to catch as during physical conferences. Create a lively event by keeping the participants' attention through discussion groups, chat, making appointments, surveys ...
A platform that perfectly fits your marketing stack (integration with the existing tools),
A platform that can be customized according to your brand and your visitors' experience
A platform that is able to analyze your audience at the end of the event
A platform with a responsive support team.

🔥 When is your next webinar ?