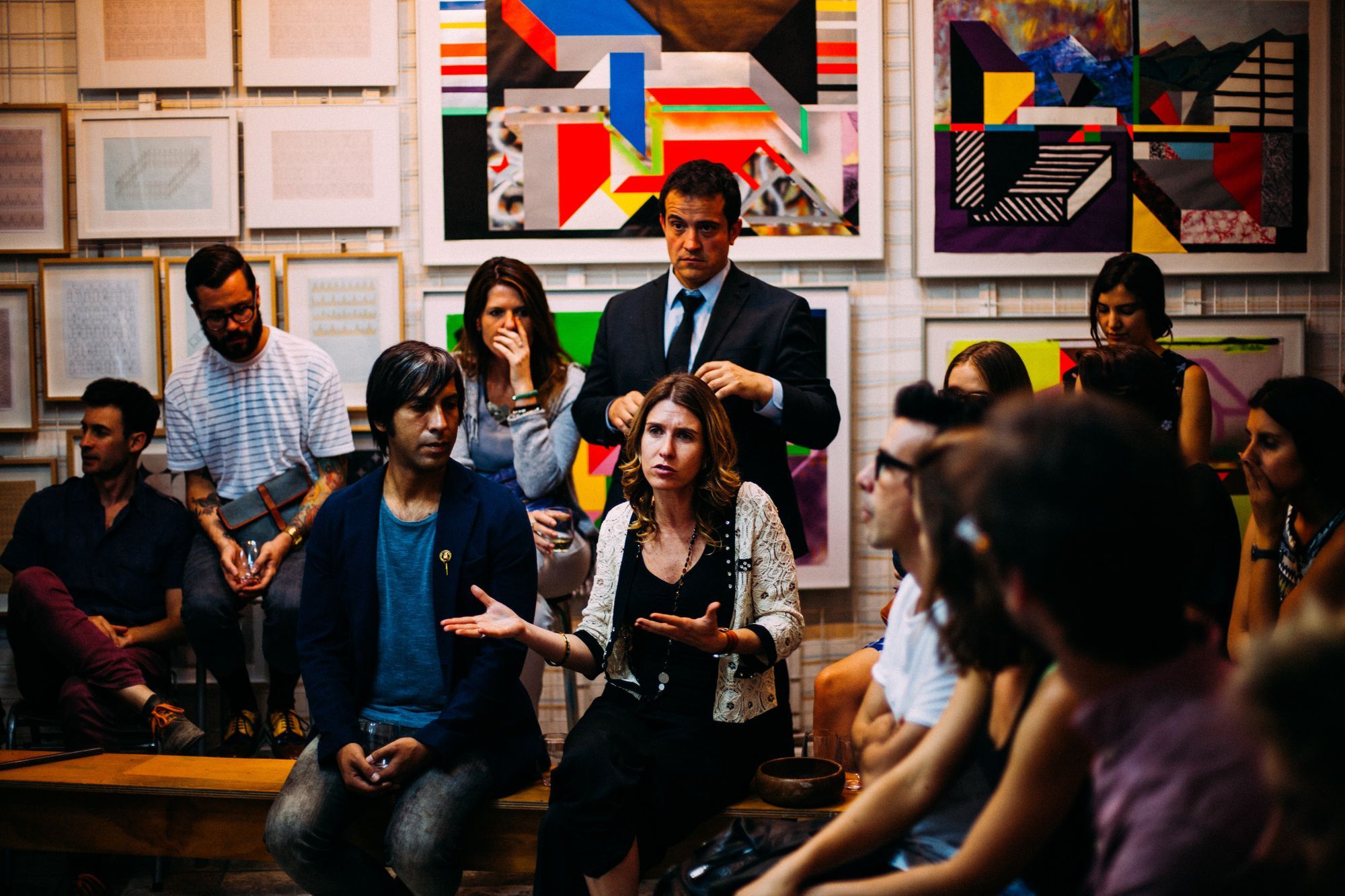 As you know very well now, online events are companies' best chance to communicate and connect with their communities.
Your management has not yet seen the very use of online events and is stuck at level 1: the webinar.

Here are the the perfect arguments for you to get them to adopt online events as the company's new development tool 👇

Basics : the online event is neither a webinar nor a videoconference
You know well, but your management doesn't : an online event is not a videoconference nor a webinar.
Video conferencing versus virtual event
Since March 2020, videoconferences have been companies' favorite meeting and events format. However, they have nothing to do with a virtual event. Video conferencing is an unchanging and time-limited format. It has only a few dimensions : one or more people speak to an audience who merely watches the conference.
⚠️ Other differences are also to be noted :
- types of interactions
- user experience
- participants in the spotlight and the number of participants
- features
👉 To go more in depth on this subject, read our article Virtual events VS videoconferencing : what are the differences ?
Webinar and virtual event
We cannot say it enough, a virtual event is not a webinar. Obviously, a virtual event platform like MeltingSpot will help you create your own webinars and engage your audience, but the webinar is only one of the many possible formats.
And this webinar is different from the regular format with a few interactions.
👉 "Common" webinars are built on a one-way setup: the speaker takes the floor and gives a presentation in front of a group while the participants listen and consume the information.
An online event is designed to promote exploration and interaction.
👉 The webinars are happening in the moment. They are not intended to evolve over time or in space. They enable participants to "consume" the content they came for. At an online event, attendees can express themselves at will, through various channels. This is where the user experience is different.
Features specific to virtual events
Virtual event platforms rather focus interaction and engagement than solely "broadcast" some live content. This is why their features are different from those of a webinar platform.
At MeltingSpot, for example, we offer:
some interactive features : group chat, surveys, 1to1 chat
the event replay with a content sharing feature
full integration with your company's stack marketing
Online event to collect qualified leads
During a virtual event, in addition to collecting information about your participants, you can connect with them, expand your network , present your new products ... In order to make your audience trust you and to build a strong lead generation strategy ☺️
4 types of online events will help you generate new leads and qualified prospects :
the webinar
the trade show
product launch or demo
customer or partner appreciation day

🚀 But keep in mind that for these events to be effective, it is essential that you set up an effective lead nurturing strategy.
Virtual event to connect with your company's audiences
From a single tool, you are now able to organize any event you want, as you want.
🙋 Do you want to connect with your network of partners and / or prospects on a regular basis? 👉 You can create a monthly event such as virtual meetings on which networking sessions, questions / answers and surveys are held.
🙋‍♂️ Do you want to share your new products to your network? 👉 Offer them a 100% online product launch day with, for example, a short speech from your product manager, then a product demo with an appointment booking feature on the platform.
🙋 Do you want to engage with the people who are interested in your business, those who follow your page on social media or subscribe to your content ? 👉 You can create a regular communication highlight to meet them so as to discuss your brand, ask for their opinion or let them talk to each other.
Communities are a powerful ally both in terms of brand awareness and concerning new customers acquisition. They help you improve user experience!

With the virtual event, the event becomes a full-fledged medium
Online events are more than just a passing trend. Over the years, they became a sales, marketing and communication strategies asset. As they spark emotion, share information and encourage interaction, virtual events is now a wealth of opportunities
Lasts much longer
The media is a "means, technique and medium for the massive spread of information (press, radio, television, cinema…)." Its role is to carry a message from a sender to a receiver.
While the physical event is limited in time, the virtual one is out of time. Digital event is what you need to capture a "mass" audience (or a very specific one) and engage it over time.
Creates engaged communities
The key point of a media is its ability to reach various types of audiences. For companies, the challenge is to transform this passive audience (which simply consumes information) into an engaged community (which reacts and gets involved).
Virtual events are dynamic. Participants can be gathered around some content, debates or challenges in order to bond with your audience.
Whether it concerns work relationships (during virtual seminars or digital onboardings), with business partnerships (during online exhibitions) or with customers relationships (during meeting days), virtual events appear as a social connector. 🤝
You don't need to wait for D-Day to connect to an engaged community : the virtual event can be co-created with the participants ! To be sure to offer a quality event, collaborating with your community is always a good idea.
Boosts your inbound marketing
The virtual event relies on some rich, interactive and engaging content. Whatever the type of the event, the goal is to attract participants, to reach the outcome intended (conversion, retention, recruitment…).
👉  What if for your business too, it was time to transform your virtual events into a 2.0 media ? It is time to engage your community, to make long-term content accessible and to be part of a more global inbound approach. Give it a try ⬇️