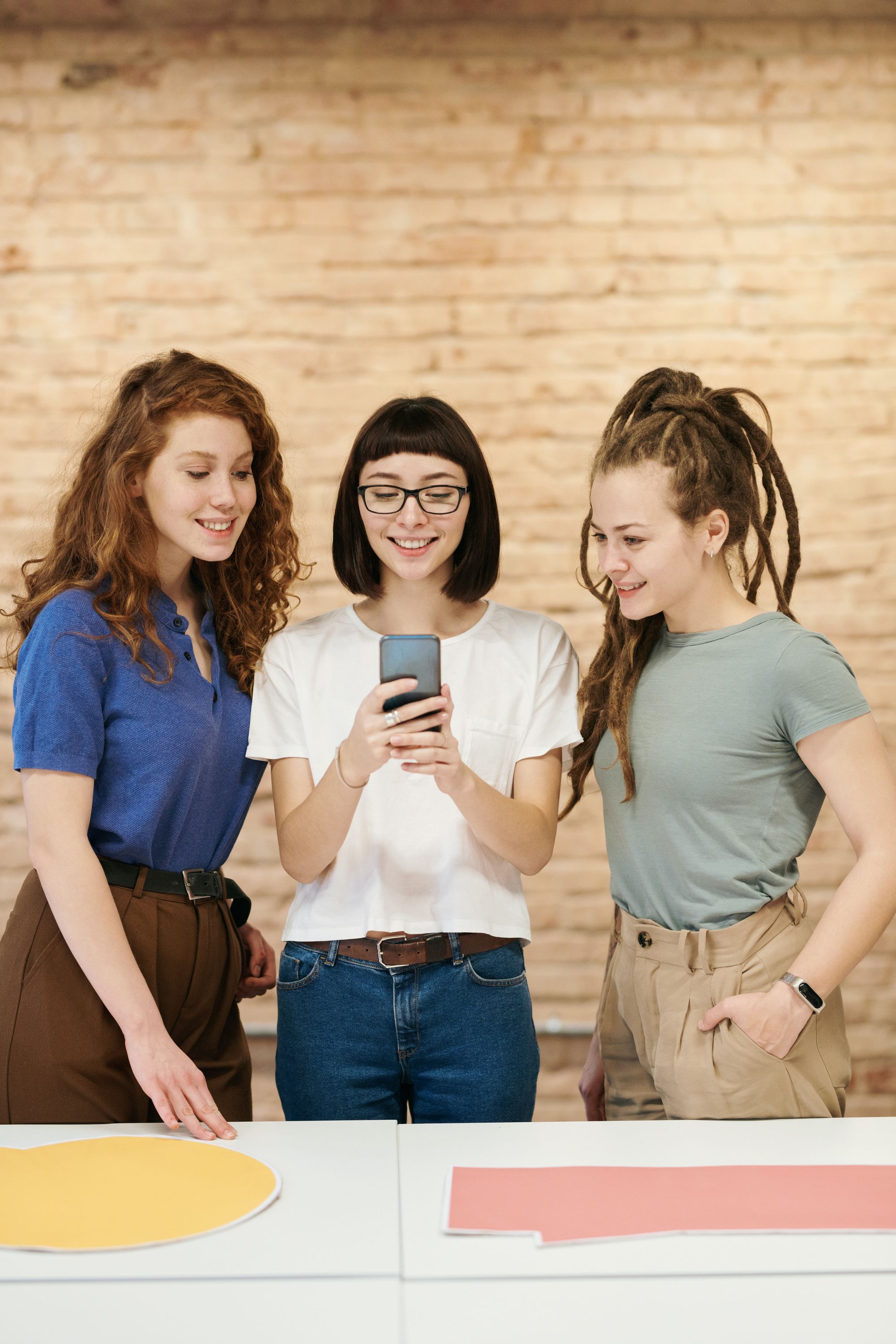 Participant engagement is the key factor in your event's success. A phone call, an email or a notification can easily distract you from the online event.
Here are some techniques to keep your audience's attention and to get them involved.
Encourage discussion
"For a virtual fair to be successful, make a space where people can express themselves and share opinions ," says Maud Clavier, Consultant and Coordinator of virtual events. Encourage participants to ask questions and react via the chat. "At the beginning of a live session, ask questions to your audience to catch their attention, such as : Where are you attending the event from? React to their answers, so they know you're listening to them" advises Shawn Chang Project Manager at MCI group. Keep going throughout the session in order to maintain engagement and to make the attendees take part in the event☺️. On the MeltingSpot platform, participants can share on the news feed, react, ask questions… This is what you need to foster interaction and networking 🚀
Promote networking
The main reason why people attend an event is to expand their network. Make sure your event allows your audience to meet customers, partners or suppliers. Give them the opportunity to join private discussion groups to discuss a whole different topic. For more interaction, for example, put a LinkedIn QR code for participants to share contacts easily. A simple though very effective strategy to expand your network and make discussions last longer. You can also provide a dedicated space for private talks between participants and speakers.
Entertain your audience
Creating polls, quizzes or live activities will help you liven up your events and get your community involved in the content, for them not to be distracted by anything happening behind the screen. According to Abi Cannons, Global Innovation Success Manager at Reed Exhibitions Ltd, "It's not just about inviting participants to ask questions, but also launching surveys. Poll results say a lot about the audience. Surveys get the participants to share their own experience and opinion, and to compare their thoughts with those of their peers." To entertain your audience, quizzes are always a good idea. This is for you to see if they have understood what the conference was mainly about. If they haven't, they are more likely to ask questions then. You'd also want to offer prizes or benefits to those who participate in Q&A. Keep in mind that surveys and other types of interactions will motivate your audience.
Give your audience some varied content
Listening to a speaker for 1 hour, no matter how interesting, seems like forever behind a screen 😴. Most of the time, boredom makes people drop out of a virtual event. A good content strategy will keep you from losing half the audience along the way. Be concise, short and dynamic. Illustrate your conference with attractive visual content such as videos, photos. Bring in two or three engaged speakers to make your conference much more engaging than doing with only one person.
Moderate events: the point to remember
Last but not least : event moderation. Giving voice to your audience can also turn into a mess without a facilitator. By moderating content, you also encourage your audience to ask relevant questions and to enrich the debate. You will make the participants involved and feel considered with a journalist moderator. This is how you can make them register to your next event 😉
🙋‍♂️🙋 Are you ready to give it a try ?