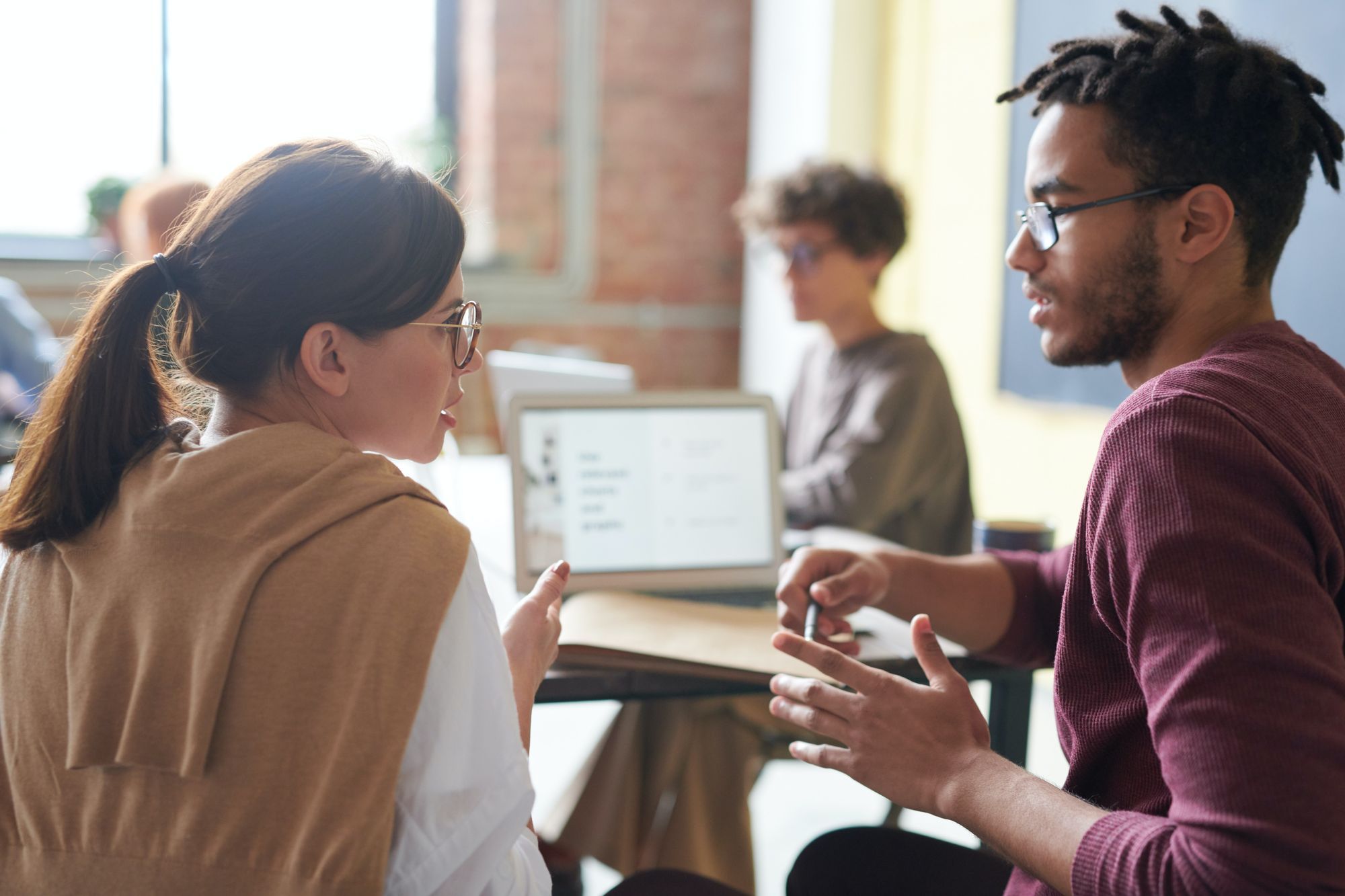 At the beginning of covid lockdown, FrenchTech start-ups understood that virtual events would be their lifeline.
The companies soon knew how to make the most of the emerging tools to develop and communicate at a distance. From HR services to communication, a large number of activities have turned into a virtual event.
Discover in this article how shine, Patyka or even Aircall went virtual!
Remote recruitment
The pandemic has changed both our working and recruiting processes ! Remote recruitment has begun the solution for companies to keep on hiring. Digital provided start-ups with many tools that help them get in touch with candidates. Substantially, remote recruitment remains quite similar to usual recruitment. Yet, it is important to make some changes regarding the form."The difference between remote recruiting and on-site recruiting is a longer hiring process so that we can get to know the candidates better", said Sara Bent, People Ops Specialist at Hotjar.
Remote onboarding
Onboarding is an important step for the candidate. Indeed, his arrival is his best chance to make a good impression on the rest of the team and vice-versa. Giving a warm welcome even though the whole company is working remotely is sure tough ! At Javelo, whose teams are teleworking, onboarding and welcoming newcomers into the teams is a challenge. "We favored three activities for his arrival. The first was to make regular video (not phone calls): putting a face on each name of the people they will be working with is crucial for an effective integration. The second was to set up Random Coffees, that is, random e-cafes encounters with Javelo employees. Finally, daily calls with their team in order to make sure that everything was going well", explains Clotilde, HR Manager at Javelo.
Distance learning
2020 was a digital training catalyst, causing a digital twist for many companies. Indeed, even in remote work conditions, human resources departments must keep on training the staff members. Lockdown and the decline in activity in certain sectors have even been an opportunity to finally take the time for this. New powerful and engaging tools upgraded the e-learning format : Virtual class, training room, webinar with a trainer, Mooc, personalized coaching…"The challenge was to upgrade the skills of our salespeople. I was skeptical about interpersonal relationships through a computer. The only way it would have succeeded was to be consistent and set clear goals with the training center." Says Frédéric Boyer, National Sales Director at Patyka who trained his sales teams in management and sales during lockdown. "Eventually, both the teams and I were delighted. The work from home setup was pretty comfortable for the employees: they were available, more willing to take part and ask questions".
Online seminars
personally and professionally, COVID-19 has undermined the team's mood. Usually, the seminar is the chance to boost the teams. How to deal with such a pandemic when you can only stay at home? Shine, an emerging start-up, has just been bought out by a large group and has doubled its workforce. In order to gather old and new team members, Shine decided to embark on a 100% online seminar. Discovery, challenge & creativity made of this digital journey a great success. What is the secret to a successful virtual event? "We host engaging team building activities, with hyper-interactive logic and led by crazy actors", explains on the website of the agency that imagined the seminar.
Networking and virtual fairs
Although networking is essential, it has been quite challenging since teleworking became mandatory. Trade fair meetings, seminars or professional events are often the place where business opportunities are created. Covid or not Covid, start-ups need to keep on expanding their network. This is why, since trade fairs were successively cancelled, more and more French Tech companies have turned to virtual shows. Genetec, a physical security services expert, organized a virtual trade fair to keep in touch with its customers. "Usually, each region hosts its own events. This was the first time that the whole company collaborated to create a common event. We thought we would gather around 1000 people, and we ended up with 4700 actual participants", explains Meda Casunean, Marketing Communications Manager for France and the Maghreb.
Webinars
The webinar is the new trend. Who hasn't been sent an invitation email to participate in a webinar ? To collect more prospects, keep on communicating and make yourself known. and make yourself an expert in a specific topic. Webinars are a communication channel that are constantly developing. "We went from one webinar per month to one per week during lockdown. Whoever is interested must leave their email address and the name of their company, which feeds our lead database. Afterwards, we contact and try to convert them", says Andrei Sochala, Aircall's Sales Manager.
Remote new product launches
To launch a new product or a new service takes several weeks or even months of work. Obviously, creativity is the secret ingredient that will be able to compete with a physical product launch event. A constraint that can turn into an opportunity if you consider launching remotely a product. Indeed, this type of virtual event will cost you less and allow you to reach a much larger target. Thanks to digital platforms, you will be able to provide your guests with information about your new product in a fun and unique way.
Anyway, making your virtual event a success requires you to be innovative and think outside the box. You can do it!

🚀 And we are here to help you make these events come true 👇