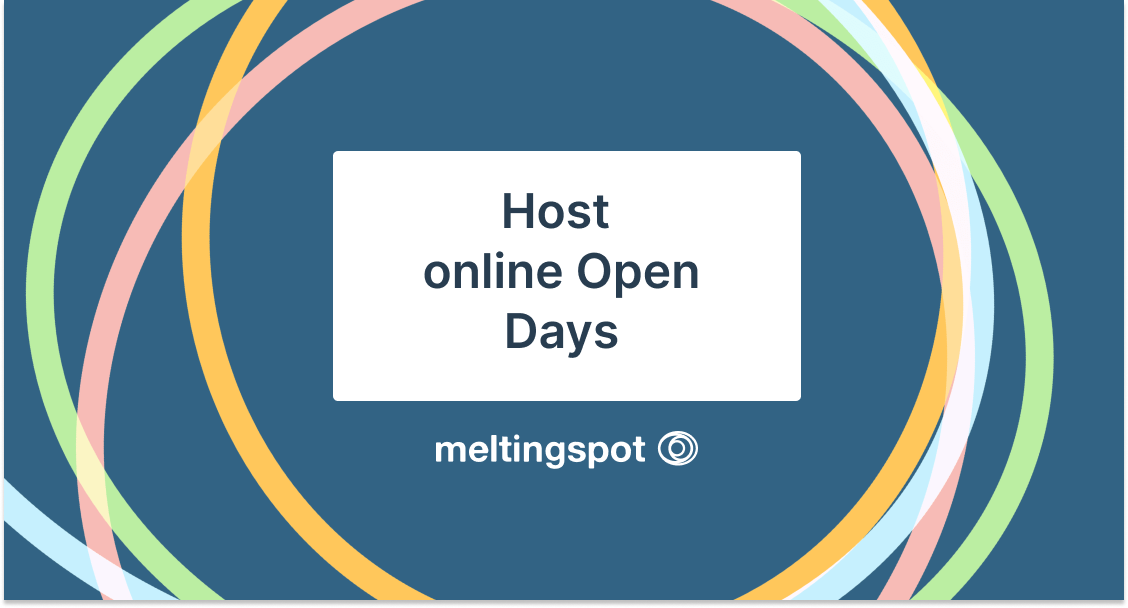 Are you looking to organize an open house? Here is everything you need to know.
Whether for a company, museum or a school, a virtual open house is the opportunity to present your products to the public, without asking them to move. This is the brand new solution: affordable and easy 👇
Carrying out a virtual open house
The company tour
Your virtual JPO is not much different from a physical one. The only difference is, it happens online.
Make sure that the visitors can move around and interact easily. Make your event unique : it will generate a positive word-of-mouth.
The company tour can be designed as:
👉 a live or a prerecorded video tour that leads to a rooms where the stands are set
👉 a presentation with one or many speakers and slides
👉 as a FAQ session between participants and speakers. The visitors ask questions in the chatroom and the speakers answer orally.

💡💡 To pep up your open house, encourage the visitors to discuss and connect. The chat room, the polls, the appointment booking feature, the documents and videos must be throughout the tour.
Product presentation
Whether for a school, a company or a cultural institution, the participants must easily identify the services you offer.
For example, to present the school services, make sure you give its location, programs, teachers, facilitators, activities, campus and admissions. Keep in mind that the goal of your open house is to convince parents and students that your school is the best for them 😉
Virtual stands
By choosing a hybrid platform (see below : what is the right tool ?), you can set up virtual stands to present your services (or products).
A school open house, you can set up various types of stands:
✔ "The school and student accommodation": this stand will show the premises through images or a virtual tour,
✔ "Training : visitors can access various courses and talk to a school counselor through the chat,
✔ "Teachers and speakers": your visitors will be able to chat with during a round table or a video call,
✔ "Live conferences": offer a series of conferences led by teachers, the management, etc…
✔ "The admissions": students can complete admission forms online.
Virtual open day: which tool is the most suitable ?
Regular software
With video conferencing software (Microsoft Teams, Google Meet, Zoom, YouTube Live, etc.), you can promote your services during round tables or conferences, but the features are limited. You will be able to broadcast the school tour. You will also be able to chat, answer questions from the audience and share registration form links, an appointment schedule or various documents to be downloaded.
Specialized tools
Hybrid platforms, especially the ones dedicated to virtual events (online open days, virtual exhibitions, digital forums, etc.) offer realistic, simple and fun experiences. The interface is customizable and various features can be added such as the registration management or event assessment.
The advantage of specialized tools
Virtual stands
Setting up virtual stands will help visitors to quickly identify the offers. This is essential to keep them online. Be careful of the design ; you can put icons or text messages to help them identify each stand.
Interactions
Digital event specialized tools offer many interactivity features to enable connection between the organizer and the visitor throughout the event. These tools are set up to encourage a constant relationship : chat, appointment making, survey, etc.
Replays
On hybrid platforms like MeltingSpot, replays will be accessible from the user account. He can watch them at will for a given period of time.